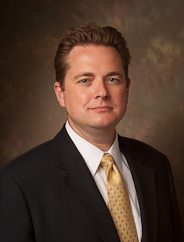 by
Dennis M. Lindgren
The Occupational Safety and Health Administration (OSHA) is the Federal Government Agency whose primary responsibility it is to protect workers from dangers or hazards in the workplace. OSHA accomplishes this by establishing many different guidelines, rules and requirements for employers in order to ensure that workers are as protected as possible. Unfortunately, not even OSHA can protect workers against Mother Nature. As such, winter creates many workplace hazards for workers' across a variety of industries.

It is critical that persons that work outdoors and their employers are aware of the areas where there is added risk in the wintertime. This is especially important for those who work on construction sites who may be impacted more than most by cold weather and winter snow, sleet or ice.

Some of the hazards associated with working in winter storms include:
Driving accidents due to slippery roadways
Carbon monoxide poisoning
Hypothermia and frostbite due to the cold weather exposure
Exhaustion from strenuous activity
Dehydration
Back injuries or heart attack while removing snow
Slips and falls due to slippery walkways
Electrocution due to downed power lines or downed objects in contact with power lines
Burns from fires caused by energized line contact or equipment failure
Being struck by falling objects such as icicles, tree limbs, and utility poles
Falls from snow removal on roofs, or while working in aerial lifts or on ladders
Roof collapse under weight of snow (or melting snow if drains are clogged)
Lacerations or amputations from unguarded or improperly operated chain saws and power tools, and improperly attempting to clear jams in snow blowers
These are just a few of the many potential winter hazards that construction workers face on the job. If an employee does suffer an on-the-job injury from these or other winter workplace hazards, they may qualify for a workers' compensation claim and/or may be able to identify a responsible defendant to sue for injuries sustained.

For more information from OSHA on winter hazards, go to the following link: here. If you or a loved one has suffered a construction injury in Massachusetts, contact the personal injury attorneys at Pierce & Mandell, P.C. for a free consultation to discuss your claim. Call us at (617) 720-2444.