18 December 2012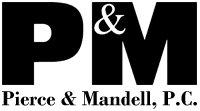 In Massachusetts, every insured driver carries their own personal injury protection coverage ("PIP") which, regardless of fault, will cover some portion of that person's medical bills and lost wages (anywhere between $2,000.00 and $8,000.00, depending upon the circumstances). When those drivers are injured by the negligence of another driver, and seek compensation through a personal injury claim, defendant drivers and their insurance companies have typically relied upon what is known as a "PIP offset", as provided in Massachusetts General Laws chapter 90, §34M, which exempts a defendant from tort liability to the extent of PIP benefits available to an injured plaintiff.
In practice, the PIP offset allows the defendant's insurer to deduct from a verdict any moneys spent by the plaintiff's PIP carrier on his or her behalf. For example, if a plaintiff was awarded $50,000.00 in a motor vehicle personal injury case, but received $8,000.00 in PIP benefits, the defendant's insurer would be entitled to an offset (or credit) of $8,000.00, and would only be liable to the plaintiff for $42,000.00 (excluding interest). Even where a plaintiff attempts to settle their claims before initiating litigation, insurance companies often invoke the PIP offset to justify what otherwise might be an unreasonably low offer. PIP offsets are therefore just one of many traps awaiting the unwary who are unfamiliar with motor vehicle and personal injury litigation, and the claims settlement process.
Recently, however, Massachusetts courts have begun to limit the scope of the PIP offset. According to a recent Appellate Division ruling, an out of state motorist whose insurance did not have PIP benefits, but whose negligence caused injury to another driver in Massachusetts, was not entitled to have the injury victim's damages offset by the amount of PIP benefits the victim received from his own insurer. See DiStefano v. Jovet, Lawyers Weekly No. 13-060-12.
This is an important development, especially in the Northeast where automobile travel is common between a large number of states, all with their own unique insurance laws. Frequently out of state drivers are involved in motor vehicle accidents here in Massachusetts, and in such instances, those who do not carry PIP coverage may not be entitled to the offset. For the moment, whether the Appellate Division's recent opinion in DiStefano results in out of state insurers ending their practice of invoking the PIP offset remains to be seen. Regardless, an informed claimant with knowledgeable counsel needs to be prepared to confront these, and other intricacies of the personal injury claims settlement process.
If you have been involved in an accident where PIP coverage is in question,
contact Pierce and Mandell, P.C
.