11 January 2016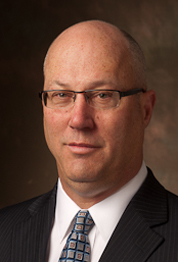 On January 8, 2016, an Essex County (Newburyport) jury returned a defense verdict in favor of Pierce & Mandell's client on plaintiff's significant personal injury claim. Bob Pierce tried the case, and Scott Zanolli assisted.
The plaintiff in the case claimed that she fell on the walkway of a condominium complex due to untreated snow and ice. Plaintiff brought claims against the condominium trust, the condominium manager, and Pierce & Mandell's client, the snow removal contractor. The plaintiff claimed that she suffered a herniated disc in her back as a result of the fall. She underwent surgery about one month after the accident, and the surgery was allegedly botched, causing the plaintiff to suffer a torn aortic artery. The plaintiff was airlifted to Mass General Hospital, where she underwent emergency life-saving surgery.
Under Massachusetts law, a defendant is liable for all foreseeable consequences of its negligence, including a surgeon's malpractice. Thus, if the plaintiff succeeded at trial, Pierce & Mandell's client would have been liable for not only the herniated disc, but the injuries arising out of the claimed medical malpractice. The plaintiff's medical bills approached $400,000, and the plaintiff was permanently disabled after the accident. Plaintiff's initial demand for settlement was $5 Million.
On the first day of trial, Bob Pierce convinced the court that the liability aspects of the trial should be bifurcated from the damages portion of the case. This ruling prohibited the plaintiff from offering evidence of her significant injuries during the liability trial.
After a several day trial on liability, the jury ruled that Pierce & Mandell's client was not negligent, resulting in a complete victory for Pierce & Mandell and its client.
Bob Pierce has now achieved complete victories for his clients in his last 6 jury trials. Overall, Bob has achieved complete victory for his clients in over 85% of the cases he has tried to conclusion.