11 December 2014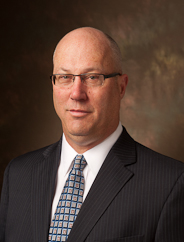 by Robert R. Pierce and Curtis B. Dooling
On December 5, 2014 the Massachusetts Superior Court issued a standing order outlining interim procedures governing attorney-conducted voir dire in Superior Court civil and criminal trials. The standing order was issued in anticipation of the implementation of G. L. c. 254, § 2, which will go into effect on February 2, 2015. Although trial judges will still have discretion as to how attorneys conduct voir dire, this Standing Order represents a significant change in Massachusetts trial practice. Massachusetts, unlike most states, has never before permitted attorneys to directly question jurors. Attorneys will now have an opportunity to pose questions directly to jurors in an effort to uncover biases and to learn more about the background of potential jurors.
The Standing Order dictates the specific procedures attorneys must follow to conduct voir dire. For example, attorneys will be required to seek approval from the court as to the topics of questions posed to potential jurors and, in some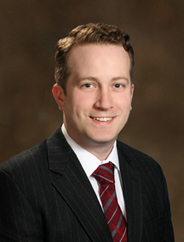 cases, will be required to seek court approval regarding the wording of questions. Attorneys will be required to comply with Superior Court Rule 9A when serving and filing motions to conduct voir dire. Thus, attorneys will need to consider voir dire questions well before trial begins.
The Standing Order provides the trial judge with wide discretion in determining which questions attorneys will be permitted to ask and the manner in which the questions will be asked. The Standing Order also outlines topics which will generally be allowed (background, experience, bias, ability to listen to judge's instructions) and those topics which will be disfavored (political views, religious beliefs, hobbies, participation as a juror in other cases) unless a specific showing is made that the topics are germane to the case.
The Standing Order, which goes into effect on February 2, 2015, will likely be superseded by rules established by the Supreme Judicial Court. However, at this point it is unclear when the Supreme Judicial Court will issue final rules implementing G. L. c. 254, § 2. Thus, trial attorneys must familiarize themselves with the new Standing Order and must be prepared to seek court approval for voir dire questions in advance of trial.
Plaintiff's attorneys, who strongly supported the passage of G. L. c. 254, § 2, may not be content with the amount of discretion that trial judges have to control the types of questions attorneys may ask jurors. The plaintiff's bar will likely urge the Superior Court to modify the Standing Order to provide more latitude to trial attorneys in conducting voir dire.
For example, Pierce & Mandell attorneys Bob Pierce and Curt Dooling recently received a pre-trial request from a plaintiff's attorney to ask potential jurors the following questions:
Do you believe that there are too many big verdicts and/or jury awards to injured persons in the Courts? How have you come to that belief?
Some people believe that you should not receive money damages for injuries or pain and suffering. Other people feel it is appropriate. Which one of those groups are you closer to?
Based on the Standing Order, a judge has discretion not to permit these types of questions to be asked by plaintiff's attorneys because they delve too far into a juror's political beliefs. Whereas the plaintiff's bar views these biases as an impediment to a fair and impartial jury.