15 December 2016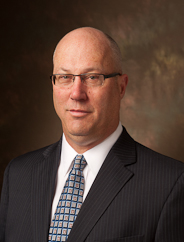 Founding shareholder Bob Pierce took four cases to jury trials in 2016. The cases were tried in four separate superior courts: Essex (Newburyport), Middlesex, Suffolk, and Dukes County (Martha's Vineyard). In three of the cases, Bob achieved defense verdicts on behalf of his clients; in the fourth, the case settled after several days of trial based on a payment of less than 10% of plaintiff's pre-trial demand.
Two of the cases were tort cases with large claimed damages. In one case, the plaintiff suffered a herniated disc in her back, which was exacerbated by a botched surgery which required multiple surgeries to correct. The plaintiff had well over $300,000 in medical bills. Despite the substantial damages and a sympathetic plaintiff, the jury returned a defense verdict for Bob's client.
In the second tort case, the plaintiff claimed a serious brain injury, and over $1 Million in lost earnings. Once again, the jury returned a defense verdict, awarding the plaintiff nothing.
The third case involved claims by the plaintiff that the defendants, one of whom was defended by Pierce & Mandell attorney Lena Finnerty, had made false statements to the police about the plaintiff's actions. As a result of these alleged false statements, the plaintiff was arrested, and charged with crimes. The plaintiff's arrest generated substantial publicity in Boston newspapers and TV news. The plaintiff claimed that the arrest and attendant publicity caused her to lose substantial money in connection with the business she ran. Specifically, plaintiff claimed well over $1 Million in lost income. However, as a result of rulings on motions in limine in favor of the defense, and the inability of the plaintiff to obtain favorable testimony from the six witnesses who testified at trial, the case settled for a modest amount that was a fraction of the pre-trial demand.
The fourth case was a product liability case in which the plaintiff lost his left eye. The case was tried on Martha's Vineyard, and the plaintiff was very sympathetic because he had obviously suffered an extremely serious and life changing injury. After a trial spanning close to two weeks, the jury returned a verdict in Bob's client's favor and awarded the plaintiff nothing.