15 July 2015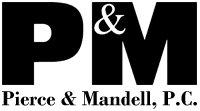 by Paul Hourihan, Associate, Pierce & Mandell, P.C.
The Massachusetts Supreme Judicial Court recently amended Rule 45 of the Mass. Rules of Civil Procedure to include language authorizing "documents only subpoenas." Prior to this change, subpoenas in Massachusetts were deposition subpoenas: attorneys, even if they didn't want to talk to you, would send you a subpoena that made it look like they wanted to sit down and talk to you, when all they really wanted was your documents. (This is called a deposition subpoena duces tecum, Latin for "you will bring with you…").
The change undoubtedly clarifies a heretofore ambiguous procedure, and may help settle the question of "do they really want me (or my client) to show up, or do they just want documents?" What remains to be seen is if this will cause a spike in subpoena non-compliance. A subpoena is easier to ignore if you are not being compelled to actually show up at a certain place and time. With the threat of schedule disruption having been removed, to ensure compliance, attorneys will have to rely on official-looking notary seals and that omnipresent, intimidating, inscrutable subpoena sign-off, "Hereof fail not as you will answer your default under the pain and penalties in the law in that behalf made and provided."
In the health care field, the rule change does not eliminate the need of health care providers to serve an objection letter if the subpoena is served without a signed patient specific authorization when (1) the records sought are hospital or clinical records and the records include protected information or (2) the records sought contain non-facility practitioner/practice health information of any kind.
Pierce & Mandell, P.C. has extensive experience in the field of subpoena compliance, navigating the confidentiality and privilege pitfalls of subpoena responses for individuals, health care providers, and corporations of all types and sizes.