26 March 2015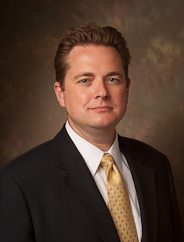 By: Dennis Lindren
Pursuant to G.L. c. 221, §46A, out of state counsel may seek permission to practice law temporarily in Massachusetts pro hac vice. While the provisions of that particular statute clearly allow the Court wide discretion in deciding a pro hac vice motions (see e.g. Diluzio v. United Electrical, Radio and Machine Workers of America, Local 274, et al., 391 Mass. 211 (1984), in practice, opposing counsel rarely oppose, and the Courts routinely grant, pro hac vice motions to out of state counsel who satisfy the requirements of the statute. The operative question then is not whether out of state counsel can represent their clients in Massachusetts Courts, but whether the best interests of the client are advanced by doing so.
To even the most experienced out of state lawyer, the legal landscape in Massachusetts can be confusing, if not somewhat intimidating. From the unique procedural requirements of Superior Court Rule 9A, to the considerable remedies (in theory) allowed pursuant to the Massachusetts Consumer Protection statute, G.L. c. 93A, developing a basic understanding of Massachusetts law in any given practice area is no small task. In addition, there are very important cultural, economic and geographic considerations unique to Massachusetts to be taken into account in formulating litigation and trial strategy that the uninitiated lawyer may likely overlook to their client's detriment. In short and not surprisingly, there is a considerable home field advantage for the client who is represented by a Massachusetts attorney in a Massachusetts action.
Nevertheless and for a variety of reasons, it often makes sense (or the client simply prefers) that their out of state counsel seek to be admitted pro hac vice. In such instances, the first and most critical step is to identify and retain experienced, local trial counsel. Not only are local counsel required to enter an appearance in the matter and sponsor the pro hac vice motion, but much more importantly, when allowed, they act as procedural guides and local legal experts, invariably saving the client time and money in the prosecution or defense of their action. At Pierce & Mandell, P.C., we are experienced trial lawyers who try cases. We have broad experience trying the most sophisticated civil litigation matters. We have worked with a variety of small, medium and large out of state firms, both as co-counsel and local counsel, in the prosecution and defense of civil actions here in the Commonwealth. If your client is in need of Massachusetts counsel, or you are in need of local counsel to sponsor your pro hac vice motion, please contact Dennis Lindgren at (617) 720-2444.