2 October 2015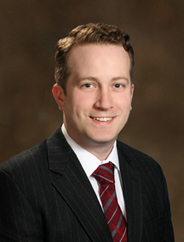 By: Curtis B. Dooling
A superior court judge recently dismissed a plaintiff's trip and fall claim against Ward's Berry Farm in Sharon, MA, holding that a pallet with a box of empty fruit baskets on it next to a checkout counter was not an unreasonable danger that required the store to warn customers.
In the case, Belanger v. Boys in Berries, LLC, the plaintiff was at a checkout counter at Ward's Berry Farm, a pick your own fruit farm stand. While in the checkout line, the plaintiff saw a large box that contained a number of empty fruit baskets used to pick your own fruit. The plaintiff didn't notice that the baskets sat on a wooden pallet. As the plaintiff walked away from the checkout counter, she tripped and fell over a corner of the wooden pallet.
The plaintiff claimed that the placement of the pallet directly adjacent to the checkout counter was dangerous and that the store breached its duty to maintain the premises in a reasonably safe condition. The court disagreed. The court found that placing the pallet at the end of the checkout counter in full view of customers was "fully consistent" with a store's duty to maintain its premises in a safe condition. The court relied on two Supreme Judicial Court cases which held that customers in supermarkets could not sue for tripping over stock carts or shopping carts in aisles. The court held that a pallet near a checkout counter was just as ubiquitous as a shopping cart in a supermarket aisle and was not an unreasonably dangerous condition.
The ruling is a victory for property owners. The ruling confirms that it is insufficient for a plaintiff simply to show that she tripped over an item in a retail store. To the contrary, a plaintiff must show that she tripped because of a retail store's failure to remedy a dangerous condition. Having a pallet with boxes on it is quite common in retail stores. In this case there was no evidence of poor lighting or damage to the wooden pallet or any other indicia that the pallet or its location in the store was dangerous.
All too often property owners and insurers are willing to settle trip and fall claims rather than litigate the cases and seek summary judgment. Pierce & Mandell's litigation attorneys regularly represent small businesses and property owners and are uniquely qualified to aggressively defend any slip and fall claim.