1 October 2013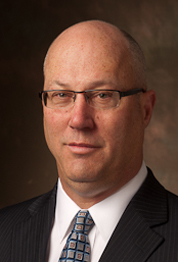 Pierce & Mandell, P.C. has secured an important appellate victory for a subcontractor and buyer of industrial scaffolding equipment in the appeal of a dismissal of the indemnity claims the equipment's manufacturer.

In Fraco Products, Ltd., et al. v. Bostonian Masonry Corp., the Massachusetts Appeals Court addressed whether or not the trial court erred in dismissing the indemnity claims of the manufacturer of industrial mast-climbing scaffolding equipment that collapsed on Boylston Street in Boston in April 2006. In its appeal, the manufacturer sought indemnity for the amount it paid to settle to the claims filed by the estate of an employee of the purchaser who was killed in the accident.

Robert Pierce, a shareholder at Pierce & Mandell, argued successfully for the defense.

Among the issues addressed by the Appeals Court was the so-called "disparate fault" theory of common law indemnity. In general, a party who is at fault for an injury is not entitled to common law indemnity from another negligent party. However, under the "disparate fault" theory, a party whose negligence in connection with a particular injury is relatively small as compared to that of another party may seek indemnification from the party who is disproportionately at fault for the same injury.

The opinion of Justice Katzmann, who wrote for the panel of three justices, stated "[a]lthough the Supreme Judicial Court has adverted to the differing degree of fault theory in two modern decisions, see Rahthbun, Western Mass. Elec. Co., 395 Mass. 361 (1985), and Economy Engr. Co. v. Commonwealth, 413 Mass. 791 (1992), in neither case was indemnification allowed. Moreover, a review of the cases cited in Rathbun reveals only one case, more than a century ago — before the existence of statutory contribution and workers' compensation — in which the court allowed indemnification to one of two joint tortfeasors based on differing degrees of fault." The Appeals Court, instead, applied the general rule that a party who is at fault for an injury is not entitled to common law indemnity and upheld the dismissal of the claims of the manufacturer.

In so ruling, the Appeals Court determined that the plaintiff manufacturer was not entitled to a new trial to ascertain whether or not its negligence was of the small amount contemplated by the "differing fault" theory of common law indemnity. The Appeals Court also ruled that no common law indemnity obligation could be inferred from the buyer-manufacturer relationship of the parties, and that the contractual indemnity claims of the manufacturer also failed as a matter of law.

Pierce & Mandell has broad experience in the most sophisticated insurance defense, catastrophic injury and construction related litigation, and we routinely handle high value trials and appeals where cutting edge legal issues in these fields are determined.