31 July 2018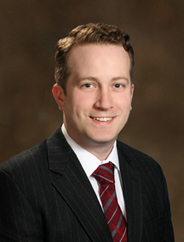 The Massachusetts anti-SLAPP (Strategic Lawsuit Against Public Participation) statute, G. L. c. 231, § 59H, authorizes a party sued because of his petitioning activity to file a special motion to dismiss within 60 days of service of the complaint. The purpose of the anti-SLAPP statute is to protect individuals from harassing litigation and from the burden of defending against retaliatory lawsuits.
In 2017, the SJC issued a decision, Blanchard v. Carney Hospital, 477 Mass. 141 (2017), that modified the anti-SLAPP legal analysis. In Blanchard, the SJC modified the Anti-SLAPP burden-shifting test by adding a second part to the analysis once the moving party makes a showing that the non-moving party's claims are solely based on petitioning activity. Blanchard, 477 Mass. at 159-60. Under the pre-Blanchard test, the moving party had to first demonstrate that the nonmoving party's claims were solely based on its own petitioning activity. Id. If the moving party met this initial burden, the non-moving party could defeat an anti-SLAPP special motion to dismiss by showing that the moving party's petitioning activities were "sham petitioning." Id.
In Blanchard, the SJC added a second prong to the burden shift on the nonmoving party. If the nonmoving party cannot show that the petitioning activity was a "sham" and was devoid of any reasonable basis in law or fact, the nonmoving party may defeat a special motion to dismiss by showing that the challenged claims were not primarily brought to chill legitimate petitioning activity.
Pierce & Mandell attorney Curt Dooling recently prevailed on an anti-SLAPP motion to dismiss under the new Blanchard standard. The plaintiff filed suit against Pierce & Mandell's client for statements they made before a FINRA arbitration panel and for seeking criminal complaints against the plaintiff. Dooling successfully argued that the claims had to be dismissed because they were based solely on valid, protected petitioning activity. The Superior Court allowed Pierce & Mandell's special motion to dismiss and awarded costs and fees to Pierce & Mandell's client.
Pierce & Mandell's litigators have successfully litigated numerous anti-SLAPP cases and are well-versed in the latest case law.