5 October 2015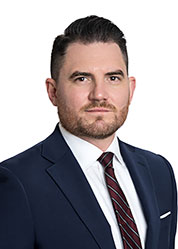 Pierce & Mandell, P.C. recently obtained the dismissal of a Superior Court action brought by an equipment rental subcontractor to enforce a mechanic's lien against our property developer client. The dispute arose when the general contractor hired by the developer failed to pay for equipment furnished for the project. As a result, the equipment rental company attempted to perfect a mechanic's lien against development property. It failed, however, to list the proper record owner of the development property on the Notice of Contract and Statement of Account recorded with the Registry of Deeds, as required by G.L. ch. 254, § 4.
Attorneys Michael C. Fee and Scott M. Zanolli argued that the failure of the equipment rental subcontractor to accurately list the proper record owners on the Notice of Contract and Statement of Account rendered the purported lien fatally defective. The Court agreed and dismissed the case. In the Court's view, strict compliance with G.L. ch. 254, § 54 is required "otherwise, subsequent purchasers who buy upon the faith of the registry title are liable to be misled." National Lumber Co. v. LeFrancois Construction Corp., 430 Mass. 663, 670 (2000).
When title to real property is impacted, courts will carefully scrutinize the language and purpose of the applicable laws to insure that marketability of title will not be improperly impaired. Handling these types of matters takes considerable skill and knowledge of the applicable law. Pierce & Mandell's experienced real estate litigators routinely employ such skill and knowledge to vigorously protect their clients' rights in land.