Michael C. Fee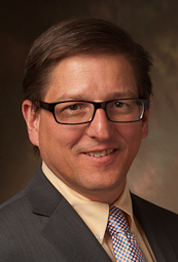 Office: 617-720-2444
Email: mfee@piercemandell.com
Download vCard
Michael Fee is a shareholder in the firm. He represents companies and individuals in many forms of transactions, as well as in business, real estate, and probate litigation. He has extensive experience in trying cases in both state and federal courts, frequently appears before municipal boards, commissions and other administrative agencies, and is highly versed in trust and fiduciary law, shareholder rights and responsibilities, corporate governance, employment law, land use, leasing, and probate.
Michael currently serves as a member of the governing Council of the Boston Bar Association, as well as the Amicus Committee. He was co-chairman from 2012-2014 of the Boston Bar Association's Real Estate Steering Committee, and Chairman from 2002-2004 of the Massachusetts Bar Association's Property Law Section Council. He is a former member of the Massachusetts Bar Association's Budget and Finance Committee, its Executive Management Board, and the Massachusetts Bar Foundation's IOLTA Grant Advisory Committee.
Michael was recently elected to a three-year term as Moderator for the Town of Sudbury. He also serves on the Board of Directors for CareGroup Parmenter Home Care & Hospice, Inc., a subsidiary of Mount Auburn Hospital. From 2003 - 2013, Michael served as chairman of the Sudbury Planning Board, and has formerly served as chairman of both the Sudbury Housing Trust, the Sudbury Ponds and Waterways Committee, and the Watertown Conservation Commission.
Michael enjoys travel, music and hiking, three hobbies which he successfully combined recently by trekking through the Grand Canyon while listening to his iPod.
PRACTICE AREAS
EDUCATION
Harvard University, B.A., 1982
Boston College Law School, J.D., cum laude, 1988
BAR ADMISSIONS
Courts of the Commonwealth of Massachusetts
U.S. District Court for the District of Massachusetts
U.S. Court of Appeals for the First Circuit
Supreme Court of the United States