8 October 2015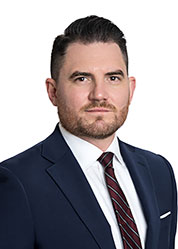 By: Scott M. Zanolli
Last month Judge Virginia Ward of the Suffolk Probate Court granted summary judgment to Pierce & Mandell litigators Michael C. Fee and Scott M. Zanolli in a lawsuit seeking a declaration of our client's rights to real property under the terms of a will. The case involved an unusual scenario where our client's entitlement to a family home in Boston arose not out of specific language in a will, but rather by virtue of the compete omission of any reference to the real estate in the will, and therefore, as a result, the property passing to him through statutory laws of intestacy.
The will at issue was prepared on behalf of our client's sister by her long-time companion. The will made specific bequests of personal and real property, but failed to mention the sister's one-half interest as tenant in common with our client in the family home. After her death, and her brother's subsequent death, disputes arose regarding ownership of the property, and Pierce & Mandell filed a petition, on behalf of the brother's Personal Representative, to quiet title. The sister's companion objected and counterclaimed. On cross-motions for summary judgment, the Court rejected all arguments that the will could be read more expansively than its plain and unambiguous language would allow.
In our brief and at oral argument, we urged the Court to look no further than the four corners of the will to decide the case. The Supreme Judicial Court has clearly and repeatedly held that an unambiguous will must be interpreted with reference solely to what is written within it:
Under current Massachusetts law . . . "[i]f a will is not ambiguous, extrinsic evidence to explain its terms is inadmissible . . . even where the language involved has a legal consequence either not likely to have been understood by the testator . . . or contrary to [her or] his intention expressed orally.
Flannery v. McNamara, 432 Mass. 665, 668 (2000) citing Putnam v. Putnam, 366 Mass. 261, 266 (1974). "Thus, extrinsic evidence of the decedent's alleged intent is only admissible if [her or] his will is ambiguous." Id. Further, to be relevant, an ambiguity must stem from the will itself as our courts have "flatly rejected the idea that extrinsic evidence may be used to create an ambiguity where the language of the will is otherwise plain and unambiguous." Id. at 669. An ambiguity that permits extrinsic evidence occurs "only where the testamentary language is not clear in its application to the facts. . .". Mahoney v. Grainger, 283 Mass. 189, 192 (1933). The omission of a person or item of property from a will is not an ambiguity, and courts will construe testator's silence as clear intent not to bequeath the omitted item through the will.
Next, we argued that the Court could not infer that the property passed under the will as part of a residuary estate because the will's residuary clause identified only specific items of personal property, and the catch-all phrases 'remainder,' 'remaining,' 'residue,' or 'rest' were entirely absent. Therefore, we urged the judge to conclude that the property passed to her brother, her only living heir, pursuant to the Massachusetts laws of intestacy. Analogous is Boston Safe Deposit and Trust Company v. Schmitt, 349 Mass. 669, 672 (1965), where a testator left detailed instructions regarding the disposition of real property. When certain contingencies failed to occur, however, the will was silent as to how to devise a certain parcel of real estate. The court ruled that the estate was intestate as to that property, and stated:
Unless there is to be found in the will not only a manifestation of the testator's intention that this fund should be disposed of by the will, but also a clear and certain designation of the persons to whom it is to be paid, it must go as undevised property to his heirs at law.
Id. (citation omitted.). Again, the applicable legal principle is that when a will is silent about the disposition of a particular parcel of real property, it is the law of intestacy, and not conjecture, that determines a rightful heir. For example, in National Shawmut Bank of Boston v. Zink, 347 Mass. 194, 196 (1964). In National Shawmut Bank the testator gave his wife a life estate in his home, but his will was silent as to the disposition of the property when she died. The court held:
This will is silent as to an express disposition of the real estate . . . Furthermore the testator's intent relative thereto cannot be derived from sufficient declaration in any part or the whole of the instrument. [citations omitted] We are left to conjecture. '[T]he intent so to be carried into effect must be one which appears from the terms of the instrument and not one founded on a construction based merely upon silence, conjecture or the relationship of the parties.' [citations omitted] We are of opinion that there was an intestacy as to the disposition of the real estate.
Id.
Finally, the Court implicitly rejected the defendant's contention that a residuary clause bequeathing "moneys" to the sister's companion should be read broadly to also include the real estate. As the Supreme Judicial Court observed in Parker v. Iasigi, 138 Mass. 416, 423 (1885), "No case has been found . . . in which the word "moneys" has been held sufficient to include real estate." Over a century later, the principle has retained its vitality. "Under its ordinary meaning, money does not include corporate stocks, embrace notes, bonds, evidence of debt, or other personal or real estate, and a simple bequest of money usually will not be construed as including the personal estate in general." 80 Am. Jur.2d Wills § 1088 (2014) (italics supplied). Most recently, in deciding that the term "funds" in a will did not include real estate, the Supreme Judicial Court opined that "ordinarily [funds] is used to describe an accumulation of money or collection of securities . . .". Salter v. Salter, 338 Mass. 391, 393 (1959). The Salter court ruled that the term "money" obviously did not include real property, and dismissed assertions to the contrary without any discussion.
In Massachusetts, it is assumed that a person who writes a will knows the commonly understood meaning of the words she or he used. Hershman-Tcherepnin v. Tcherepnin, 452 Mass. 77, 90 (2008) (ruling that"[t]he testator was not an attorney, and so we consider the literal meaning of the words he used"). Massachusetts law also requires testators to state bequests affirmatively, and scrutiny becomes more rigorous when a will makes affirmative bequests as to some assets, and does not do so as to others. For example, where the question was whether a testator left his wife only the income from a trust or, in addition, the right to dispose of the trust corpus, the Supreme Judicial Court found that she received only the income because, while the will contained language that affirmatively gave the wife certain benefits, it did not affirmatively give her the right to dispose of the corpus. Loring v. Clapp, 337 Mass. 53, 67-68 (1958).
Pierce & Mandell litigators routinely prosecute all types of fiduciary and probate litigation, and we are highly experienced in handling matters involving will or trust interpretation, will contests, undue influence challenges, contested accountings, challenges to trustees and trust accountings, determinations of title, petitions to partition, as well as petitions for civil commitments, guardianships and conservatorships.