26 August 2016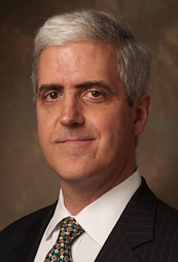 For copyright owners, a copyright registration provides substantial benefits. A copyright registration grants the owner the right to collect "statutory damages" against the infringer – ranging from $750 to $30,000 per violation. Additionally, a registrant may recover from the infringer the attorneys fees it incurred in prosecuting litigation against the infringer. Traditionally, copyright owners have been able to use the threat of statutory damages and attorneys fees to quickly and efficiently stop infringers and effectuate beneficial settlements.
However, the copyright landscape is changing. Recently, in Kirtsaeng v. John Wiley & Sons, Inc., the United States Supreme Court made it more difficult for copyright owners to recover their attorneys fees from infringers. Previously, many courts awarded attorneys fees to the prevailing party in copyright cases as a matter of course – declining to award attorneys fees in only the rarest of cases. The Kirtsaeng Court rejected that practice, ruling that a Court should award attorneys fees to the prevailing party only where the losing party's position was "objectively unreasonable" – meaning that the party did not have a good faith basis to deny that it infringed or to vigorously defend against the lawsuit.
The impact of this shift is unclear. Will infringers resist monetary settlements – knowing that copyright owners are less likely to recover attorneys fees and thus less likely to pursue litigation once the infringer ceases its infringing activities? Will copyright owners need to consider accepting a prompt cessation of infringing activities and forego insistence on a monetary recovery? Only time and experience will tell.
A company's brand and goodwill, represented by its intellectual property, often are its most valuable assets. Pierce & Mandell counsels clients on all aspects of intellectual property law, including registration of copyrights and trademarks, as well as intellectual property disputes and litigation.Contact Tom Kenney at 617-720-2444 or tom@piercemandell.com to discuss protection of these vital business assets.