18 July 2017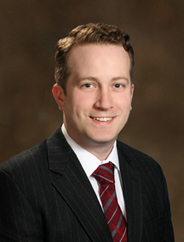 By Curtis Dooling
The Massachusetts Wage Act, G. L. c. 149, § 148, requires that employees pay their employees' wages within six days of the end of the applicable pay period. The law includes harsh penalties for failure to pay wages, including the mandatory award of triple damages and attorneys' fees. An employer that violates the Wage Act can also be subject to criminal penalties and corporate officers and directors can be held personally liable for Wage Act violations.
While the payment of hourly wages and salaries is generally straightforward, the payment of commissions can be decidedly less so. Employers often refuse to pay commissions to employees upon termination, even when the employee has earned the commission.
The Wage Act applies to commissions and the failure to pay earned commissions subjects employers to the same harsh penalties as the failure to pay hourly wages. The Wage Act states, in relevant part,
This section shall apply, so far as apt, to the payment of commissions when the amount of such commissions, less allowable or authorized deductions, has been definitely determined and has become due and payable to such employee, and commissions so determined and due such employees shall be subject to the provisions of section one hundred and fifty.
In other words, if the commission can be calculated and is due under the terms of an employment contract, the employer must pay it, or be subject to the penalties set forth in the Wage Act.
Even if the commissions are discretionary, that doesn't necessarily mean they don't fall under the guise of the Wage Act. Even when employers have wide discretion in making calculations and determinations as to the amount of commissions, an employee can still bring a Wage Act claim and can be awarded damages if the employee can show that the commissions were due and payable and definitively determined.
Pierce & Mandell's litigation attorneys are well-versed in all aspects of the Wage Act and can guide both employers and employees through the process of filing and defending a Wage Act claim.