Curtis B. Dooling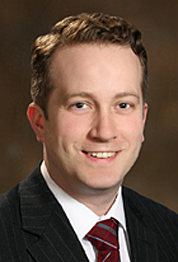 Office: 617-720-2444
Email: cdooling@piercemandell.com
Download vCard
Curt is an associate with a litigation practice focused on insurance defense, personal injury, real estate and commercial law. Curt also has significant experience in franchisee/franchisor disputes, the enforcement of non-competition agreements, landlord/tenant disputes, and workers' compensation claims.
Before joining the firm in 2011, Curt was an associate at a medium-sized Boston litigation firm where he represented corporations and individuals in a variety of matters in both state and federal court.
At New England School of Law, Curt was a New England Scholar, New England Merit Scholar, and a dean's list student. After law school, Curt was a law clerk to the Justices of the Massachusetts Superior Court, where he drafted numerous legal opinions and assisted the Justices in all aspects of civil and criminal litigation. He also co-authored "No Judicial Remedy Left Behind: Fulfilling the Commonwealth's Duty to Educate Its Children After McDuffy and Hancock," Boston B. J., Nov.-Dec. 2007, at 9.
Curt is actively involved in local and state politics. Before he began his legal career he worked for a member of the Massachusetts Legislature for over six years, where he was responsible for drafting legislation and advising legislators on significant policy matters in a variety of areas, including education, finance, health care, and transportation.
Curt is also an Adjunct Professor of legal research and writing at New England School of Law, and an appointed member of the City of Melrose Zoning Board of Appeals.
Curt was recently recognized as a "Rising Star" by Boston Magazine in the area of land use and zoning law.
PRACTICE AREAS
EDUCATION
University of Vermont, B.A., 2000
New England School of Law, J.D., cum laude, 2006
BAR ADMISSIONS
Courts of the Commonwealth of Massachusetts
U.S. District Court for the District of Massachusetts
U.S. Court of Appeals for the First Circuit
Courts of the State of New Hampshire