1 December 2016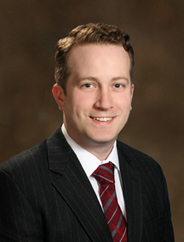 by Curtis Dooling
Superior Court Judge Dennis Curran recently allowed the estate of a man who died at a YMCA facility to proceed with a wrongful death claim against the YMCA even though the decedent signed a liability release. The decedent, who was participating in an elderly exercise program at the YMCA, was found unconscious in a steam room. YMCA employees could not access the control room to shut off the steam heat. The decedent experienced catastrophic burn injuries and died shortly after being transported to the hospital.
The decedent signed a release absolving the Silver Sneakers program from all liability. The Silver Sneakers program was an elderly exercise program that encouraged seniors to join the YMCA to exercise. The program was operated by the YMCA at a YMCA facility. Although the release had broad and somewhat ambiguous release language, it did not specifically mention the YMCA as a released party. Thus, the court held that the plaintiff's claims against the YMCA and its employees were not barred by the release. The court also held that the release did not bar claims for gross negligence because these claims were not specifically mentioned in the release.
This case demonstrates the importance of the language of a liability release. Liability releases and waivers are ubiquitous in modern society. Businesses often make patrons sign releases to protect against claims and lawsuits. However, as this case makes clear, poorly and vaguely written releases won't stand up in court. It is vitally important to ensure that liability releases and waivers are carefully drafted to release the numerous potential claims that could be brought and to identify the parties being released as anyone or anything that is involved in any way in owning, managing or working at a business, facility or event.
Pierce & Mandell's litigators have years of experience advising and representing businesses in risk and claims management and have litigated countless cases involving liability waivers and releases.