2 February 2017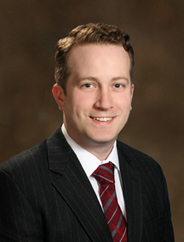 Curt Dooling recently obtained a defense verdict on behalf of his clients in a jury trial in the Pittsfield District Court in Berkshire County.
The plaintiff sustained multiple leg fractures after tripping over an entrance rug in a convenience store in Pittsfield, Massachusetts. Dooling represented the owner and operator of the convenience store. The plaintiff alleged that the entrance rug on which he tripped was defective because it failed to comply with American National Standard B101.6, the Standard Guide for Commercial Entrance Matting. The plaintiff also claimed that the store failed to properly secure the mat to the floor, which created a tripping hazard.
Before the trial began, Dooling filed a motion in limine to exclude any evidence regarding the size and type of the entrance rug on which the plaintiff tripped and whether the rug complied with any industry standard or regulation. The trial judge allowed Dooling's motion in limine, and as a result, the plaintiff was foreclosed from presenting evidence in support of key elements of his theory of liability.
The jury deliberated for less than one hour and returned a defense verdict, determining that Pierce & Mandell's clients were not negligent.