19 March 2015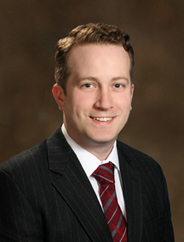 by Curtis Dooling
On March 10th, the Centers for Medicare and Medicaid Services launched a new Accountable Care Organization (ACO) program called the Next Generation ACO. The Next Generation ACO builds on earlier ACO models. ACOs were established under the Affordable Care Act to provide high-quality care to Medicare beneficiaries through coordination of doctors, hospitals, and other health care providers. ACOs differ from Medicare Advantage plans in that beneficiaries can retain their choice of providers, whereas in Medicare Advantage plans beneficiaries are confined within a network.
The Next Generation ACO will differ from existing ACOs in several ways. First, they will be permitted to take on greater financial risk while also qualifying for a greater portion of shared savings. Next Generation ACOs will also be encouraged to coordinate care by enhancing and expanding services to beneficiaries, including skilled nursing care and post-discharge home services. Next Generation ACOs will also be able to offer reward payments to beneficiaries.
ACOs traditionally created care and performance benchmarks based on an ACO's historical expenditures. Thus, some high performing health care providers were reluctant to joint ACOs. Next Generation ACOs are changing benchmarking methods to transition away from comparisons to past performance. By making this change, high performing health care systems will have a greater incentive to join the ACO program because they won't be penalized for past quality and cost containment success.
Next Generation ACOs represent a bold move toward population-based payment and greater care coordination. They also allow for greater engagement of beneficiaries, a more predictable financial model and greater tools to coordinate care for beneficiaries. For further information on Next Generation ACOs, visit: innovation.cms.gov/initiatives/Next-Generation-ACO-Model/.