13 March 2013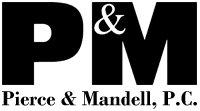 By:
Kate L. Auerbach, Esq.
All dental providers that participate in MassHealth must understand that while they may code for the services they perform using the federally mandated American Dental Association's ("ADA") Code on Dental Procedures (the "Code"), MassHealth will look to 130 CMR 420.000 and 450.000 which contain the specific state regulations governing dental services. All dental providers participating in MassHealth must comply with MassHealth regulations, including but not limited to 130 CMR 420.000 and 450.000.

It is the dental provider's responsibility to be attentive of any and all Massachusetts dental regulations, including MassHealth Transmittal Letters that will form the basis for what is or is not reimbursable. Massachusetts State Auditor Suzanne Bump has been continually performing audits of the MassHealth dental system since 2010, and has put pressure on MassHealth to be a better job of screening claims for payments from dental providers. Most recently, an audit focused on 19,274 claims of "detailed oral screenings." Based on the results of the audit, it seems there is confusion with the code for a "detailed oral screening" because many dental providers use D0160, which in the ADA's description of services states is a "detailed and extensive problem focused evaluation [which] entails extensive diagnostic and cognitive modalities based on the findings of a comprehensive oral evaluation." The ADA guideline, found in the Code, contains no requirements that a MassHealth patient must be undergoing radiation treatment, chemotherapy or organ transplant in order for the provider to be reimbursed for rendering an extensive oral evaluation. However, 130 CMR 420.456(B)(1) says it will pay for oral screenings for members that are "undergoing radiation treatment or chemotherapy," and the State Auditor has declared that MassHealth wrongly reimbursed providers who were treating individuals who were not undergoing radiation or chemotherapy.

Massachusetts State Auditor Suzanne Bump's office has sought refunds from dental providers to recover monies paid as a result of this discrepancy, requiring dental providers to defend themselves. If dental professionals do not pay close attention to the specific MassHealth rules and regulations, then they may be subject to audits, claims for refunds, or even worse, penalties or civil and criminal prosecution and exclusion from the program. MassHealth dental providers should never assume that they can perform a service simply because it meets their view of the standard of care or good clinical practice. Rather, the services must fall into an acceptable Massachusetts policy as to what is reimbursable.

Please contact the dental law professionals at Pierce & Mandell for further information.