1 February 2013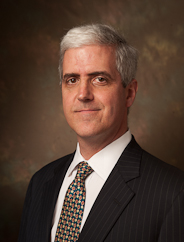 By
Thomas E. Kenney
Sunday, of course, is the "Big Game", or perhaps you prefer the "Professional Football Championship". I will not use the term "Super B---" – I do not want to receive a nasty letter from the NFL's trademark law firm. That name is reserved for the use of the league and its "corporate partners".

Putting aside the legality of the NFL's "take-no-prisoners" approach to enforcing its trademark rights (Fair Use Doctrine anyone?) lies an important message about the power of brand and branding. Despite popular misconceptions, the NFL is not really about football – or at least not about football as you and I understand the term. The NFL is not about tackling or touchdowns, blocking or blitzes. It is ultimately about one thing and one thing only – delivering viewers for the advertisers that pay the millions that drive the sport. The competition on the field is merely a vehicle for getting eyeballs in front of tvs every Sunday.

Sunday's game, and the seemingly endless pre-game and post-game festivities, represents the league's grand stage. Advertisers pay millions per minute to hock their wares to the largest television audience of the year; most of the viewers care not who wins the game and many cannot name a single player on either team. In fact, on Sunday there will not be a game as much as an event. The biggest entertainers in the world perform as Americans celebrate from cost-to-coast with chicken wings, nachos and beer. Many have called on this Sunday to be declared a national holiday so everyone can participate in the party.

And there lies the secret genius of the NFL. Sunday's game/event will be huge success – whether the game itself is competitive or decided by halftime. The advertisements have been sold, the record viewership all but guaranteed, the league's coffers once again bursting at the seams. Don't let the scoreboard fool you – the real winner on Sunday will be the NFL; thanks more to its relentless protection of its brand than anything that happens on the field.

If you are interested in maximizing the value and power of your brand, please contact the Intellectual Property Law team at Pierce & Mandell. We work with our business clients to develop, screen, protect and enforce their intellectual property rights.