19 January 2016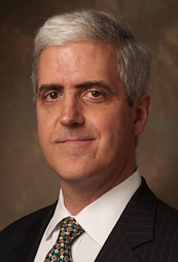 By
Thomas E. Kenney
There is an old adage in sports that sometimes a team wins even when it doesn't play. While the Redskins lost in the opening round of the playoffs, they recently scored a victory in their fight to retain their REDSKINS registered trademarks - in a court case in which they are not even a party.
In late December, the Federal Circuit Court of Appeals ruled on the trademark application filed by "The Slants" - a rock band whose members are Asian-Americans. The United States Patent and Trademark Office ("USPTO") refused to register THE SLANTS trademark because it determined that the mark was disparaging to a substantial composite of Asian-Americans.
However, the appeals court overruled the USPTO, holding that the statutory provision prohibiting registration of disparaging trademarks was an unconstitutional infringement of the applicants' first amendment rights.
Although the Redskins were not a party to The Slants' appeal, the decision could greatly assist the Redskins in their quest to salvage their own eponymous trademark registrations. The Redskins' marks were canceled by the USPTO pursuant to the same statutory provision invalidated by the appeals court in The Slants' case. Even though the Redskins' appeal is pending in a different appeals court - The Fourth Circuit - that court may well follow the ruling of Federal Circuit and determine that the USPTO's cancellation of the REDSKINS trademark registrations was unconstitutional. Unquestionably the issue ultimately will be decided by the United States Supreme Court. We will blog further updates when developments warrant.
The lawyers at
Pierce & Mandell
routinely represent clients seeking to secure trademark registration for themselves or to deny such protection to their competitors and potential competitors. We offer a free consultation to anyone interested in learning more about their
trademark rights
.