13 November 2013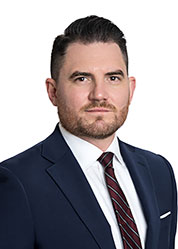 By:
Scott M. Zanolli
The purpose of estate planning is to identify your personal and financial goals during your lifetime, protect your assets, designate individuals who will act on your behalf in the event that you need assistance, or manage and distribute your assets after your death.
A will provides the tools for distribution of your assets upon your death, designates who will serve as executor, and designates who you nominate as guardian of any minor children or incompetent adults in your care. A will may specify funeral and burial directions, and may include specific gifts of cash individual pieces of jewelry, furniture, and charitable gifts. A will must be executed by following specific requirements set forth by statute. A person who has died without a will or whose will is deemed by the probate court to be invalid is said to have died intestate, and the distribution of assets is mandated by statute.
A trust is an instrument which allows you to transfer ownership of assets to a trustee for your benefit or the benefit of others. A trust provides for the efficient, private distribution of assets by avoiding the public probate process.
There are many varieties of trusts. The following are the three most common types:
A support trust is created to manage and preserve your assets for the benefit of indigent or incompetent or disabled children or adults in your care. This arrangement gives you control of the distribution of the assets in the trust after your death while preserving current or future federal, state and municipal benefits provided for such child or adult.
An irrevocable life insurance trust includes a life insurance policy which is paid at your death to those whom you have designated in the trust instrument. The distributions are exempt from estate taxes because you do not own or have any interest in the life insurance policy.
A living family trust is generally nominally funded during your lifetime and then further funded at your death. The trustees who you appoint will manage the trust for however long you choose in order to carry out your wishes regarding distribution or preservation of your assets.
A
power of attorney
appoints another individual to serve as your agent in the management, control and investment of your personal and business interests during your lifetime. In essence, a power of attorney empowers another to step in and manage your affairs.
A power of attorney may be general, granting unlimited discretion and power to act to your agent, or limited, meaning the agent's powers are limited to specific matters. In Massachusetts, a durable power of attorney is commonly used and survives incompetence and, until the agent is aware, the death of the grantee of the power of attorney. A power of attorney may also be revocable or irrevocable based on your choice at the time of creation.


A
health care proxy
allows you to express your wishes regarding your medical care and gives to another individual the authority to make decisions for you if you are unable to communicate. By designating a health care agent, you nominate a person who will make decisions regarding your medical care, including doctors, procedures, locations of service, and medications. You may give specific directions to your health care agent regarding life-sustaining treatment.
The Massachusetts Homestead Act allows a homeowner to elect to file a homestead estate. The homestead estate provides, in most cases, an exemption to the homeowner of up to $500,000 against unsecured creditors claims. To be effective, the election must be filed at the registry of deeds in the county in which the property is located.
FAQ's regarding Estate Planning:
1. I may change my mind about the disposition of my assets in the future. Will I have to create another will each time even if there are only small changes?
A codicil is the document in which minor amendments are made to a will. The codicil can revoke or amend as many gifts or provisions as the testator would like. If there are major changes to be made, a new will may be appropriate. Another option for the disposition of tangible personal property is to include a provision in the will providing for a memorandum which will express the testator's wishes for the manner and to whom the Executor is to distribute property. The memorandum can be kept by the testator and changed as often as he or she likes. Such a memo is not admitted to probate and is not binding on the Executor.
2. Do I really need an attorney to write my will? Can I simply write down my wishes for the disposition of my assets and have someone witness it?
Massachusetts has specific statutory requirements for a will to be deemed valid and admitted to probate. One of these requirements is a will must be witnessed by two individuals who sign in the presence of the testator. If the will is invalid, all of the assets will be disposed of through the laws of intestacy as though there were no will.
3. I have specific desires about my funeral and the disposal of my remains. How can I ensure my wishes are carried out?
In Massachusetts, your wishes for the disposal of your remains govern. Otherwise, if you have a surviving spouse, he or she has the right to make the decisions; if not, then your next of kin decides. You can express your wishes by entering a contract with a funeral home which allows for a prepayment, expressing your wishes in your will or by expressing your desires.
4. I am still relatively young and healthy. When do I really need to start thinking about these documents?

It can be very difficult for some people to think about the possibility that they would need a health care proxy or a power of attorney, and even more difficult to think about a will. However, it is important to plan for your sake and the sake of your family. Even if you are young or do not have the assets you will later accumulate, you can make changes to your estate plan throughout your life.