23 March 2015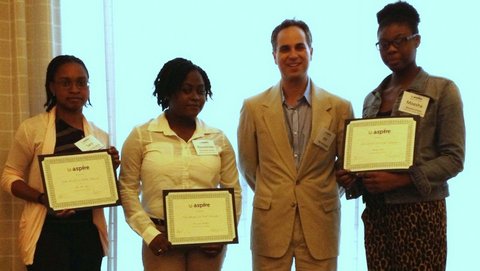 Close to our heart at Pierce & Mandell is a scholarship fund that supports hardworking and gifted Boston high school students who cannot afford the price of college. Named for founding partner Bill Mandell's father, who was not able to attend college and tried to help kids with their dream of a college education during his lifetime, the Eddie Mandell Memorial Scholarship Fund raises money to fund college scholarships for graduating Boston Public School seniors.
"While he never had the financial means to attend college, he felt that education was the great equalizer in our society, and that a college education was of vital importance in opening up the doors of opportunity, fulfilling one's dreams and becoming fully enfranchised in American society," says founding Pierce & Mandell partner Bill Mandell about his late father Eddie.
The Fund has raised and distributed over $100,000 to students in direct scholarships through uAspire and has changed lives that might not have found a college track and a road to better future.
2014 Eddie Mandell Scholar Kordell Harris, who is studying business at Bentley University, says the scholarship support has changed his life. "My family is extremely proud, looking at how far I came, living around violence and having the opportunity to go to almost the best business school in the country. Coming from a family with a single mother working very hard, and staying on me to do better in school, made me want to set high goals for myself," said Harris.