7 May 2019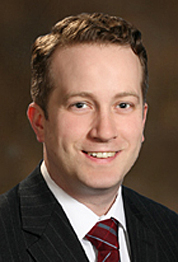 Attorney Curt Dooling was recently quoted in a Massachusetts Lawyers Weekly article about the applicability of anti-SLAPP statutes to statements made on websites like Yelp and social media platforms like Facebook. https://masslawyersweekly.com/2019/01/24/west-roxbury-dentist-dodges-fee-order-in-spat-with-yelp/.
In the case on which Dooling commented, DiNapoli v. Yelp, Inc., United States District Court Judge Dennis Saylor held that Yelp is not immune from all lawsuits and is not always protected by anti-SLAPP statutes simply because it provides a forum for customer reviews.
Anti-SLAPP (Strategic Lawsuits Against Public Participation) statutes are intended to protect individuals from harassing litigation and from the burden of defending against retaliatory lawsuits based on statements made in public forums. Although anti-SLAPP statutes provide broad protections against lawsuits based on petitioning activity, the DiNapoli case showed that there are limits to the types of lawsuits that can be dismissed based on anti-SLAPP statutes.
Anti-SLAPP statutes are also intended to protect individuals from retribution for speaking publicly or petitioning the government. Based on DiNapoli, large companies like Yelp may have a difficult time utilizing anti-SLAPP statutes to get claims dismissed unless they can show that their own petitioning activity is the reason for the underlying claim, rather than simply hosting a platform for others to make public statements.
Curt has litigated several anti-SLAPP cases and has prevailed in filing special motions to dismiss based on the Massachusetts anti-SLAPP statute, G. L. c. 231, § 59H. He has also successfully argued anti-SLAPP cases before the Massachusetts Appeals Court. He can be reached at cdooling@piercemandell.com.