2 November 2018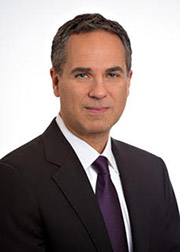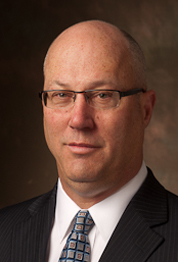 Led by founding shareholders Bob Pierce and Bill Mandell, Pierce & Mandell has successfully represented hospitals, medical staffs and their executive committees, and individual doctors in peer review proceedings involving the revocation, suspension or modification of an individual doctor's hospital privileges. These matters carry great weight and pit competing interests against each other: for the hospital and medical staff, patient safety and integrity of the facility and its workplace, and for the physician, the ability to maintain privileges and practice medicine at the hospital, and to avoid adverse consequences and reportable events.
Doctors who practice at hospitals, whether employees of the hospital or in private practice, must be granted privileges and be members of the medical staff to treat patients at that hospital. Privileges and medical staff membership are recommended by the medical staff through its medical executive committee (MEC) after vetting by the medical staff credentials or other peer review committee, and then approved by the hospital's governing body. Doctors are generally subject to re-credentialing every two years to maintain their privileges and medical staff membership status.
Both teaching and community hospitals are regularly faced with issues concerning whether a doctor should continue to hold privileges at that hospital, or whether a particular incident or pattern of conduct warrants some form of corrective or disciplinary action after a peer review. The type of issues that arise are many, and include allegations of poor clinical performance, unprofessional conduct, patient abandonment, incompetence, and substance abuse.
The peer review, disciplinary/corrective action process and due process rights to be afforded the subject doctor are determined by the hospital's medical staff by laws, which vary greatly from hospital to hospital. Common to all medical staff bylaws, the hospital chief executive may summarily suspend a doctor, and the MEC is empowered to recommend to the governing body that a physician's privilege be revoked, suspended, or subject to restrictions.
Doctors, in all hospital medical staff bylaws, have due process rights to contest any serious recommended disciplinary action or imposed summary suspension.
Doctors who are also employed by an affiliated medial group of the hospital must also be handled under their employment contracts and general rights of employees, which often raise challenging and concurrent, but very different questions on hospital privilege and employment rights.
Any events leading toward or involving medical staff disciplinary actions and/or serious employment failures can be reportable to both state and federal agencies.
Pierce & Mandell is regularly engaged by hospitals, medical staff and hospital affiliated medical groups to represent their interests in these matters.
This includes our litigators, led by Bob Pierce, and our health lawyers, led by Bill Mandell
In a typical medical staff hearing, the doctor is informed in writing of the disciplinary proceedings against him or her, and a hearing is held before an ad hoc hearing committee or hearing officer appointed by the MEC. Medical staff bylaws vary about whether attorneys may participate directly in these hearings and how they are to be conducted and the burden of proof.
If the hearing body issues a ruling adverse to the physician, he or she generally has the right to appeal that decision to the governing body.
Pierce & Mandell regularly advises hospitals and medical staff MECs on how to properly conduct initial stage peer review, what is reportable and when, and the entire due process hearing process, so that the physician's right is upheld while the medical staff bylaws are properly applied for the protection of the facility, and its patients and workers.
We have served as legal counsel for hospitals and medical staffs to present the case to hearing panels and officer. We have served as legal advisor to the hearing bodies and also have been appointed by hospitals and MECs to serve as hearing officers.
We also represent doctors in these hearings to ensure that their due process rights are upheld, and adverse consequences are minimized.
Obtaining experienced, competent counsel for peer review hearings is crucial for all involved.
An adverse ruling against a physician results in reporting of the matter to licensing boards, the National Practitioner Data Bank and will be disclosable on all future licensure, facility and payer credentialing applications as well as employment background checks. For the hospital, its medical staff and MEC, failure to follow their bylaws can result in costly litigation by the doctor seeking to overturn the discipline that has been issued or recommended
Feel free to contact Robert Pierce bob@piercemandell.com or Bill Mandell bill@piercemandell.com for more information about our representation of clients in physician disciplinary matters.