9 March 2015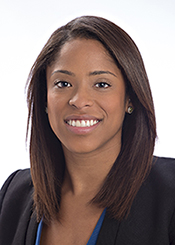 by Simone Gaines
The recent news of the passing of retired Judge Mary Beatty Muse at the age of 94 was felt throughout the legal community, particularly among the many women in the profession whose path in law and on the judiciary was made easier by Judge Muse's extraordinary career.
As a third year law student at Suffolk University and law clerk at Pierce & Mandell, I have become very active in the Women's Bar Association and the Suffolk University Women's Law Association, which are jointly sponsoring a networking event March 17 for third-year women as they prepare to hit the ground in search of their careers. The "Backpacks to Briefcases" event celebrates the role of women in the legal profession and will include a panel of women already in their law careers.
There may be no better example of a remarkable career than that of Judge Muse, who had three children while going through law school and eventually had 11 children while also pursuing a highly successful career after graduating from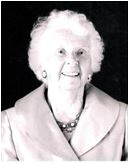 Boston College Law School in 1950. At the age of 62, she was appointed to the Suffolk County Probate and Family Court where she remained on the bench until her mandatory retirement at the age of 70.
Her success, however, was not something she coveted for herself, but used as a means for engaging more women into the profession and encouraging them to advance.
Her son Chris, a Superior Court Judge, told The Boston Globe that his mother worked tirelessly to encourage women as she encountered them.
"My mother would say, 'We're here to strategize to get women on the bench,' " said Chris Muse. "To those who found the prospect of trying to break the judiciary's gender line daunting, "she said: 'There are no barriers, just obstacles. And obstacles are opportunities.' "
As we prepare for our Suffolk event, it is fitting that we honor a woman who opened doors for women in law for more than 50 years. For more on the event, go to www.womensbar.org/calendar