26 October 2022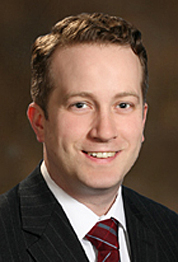 Pierce & Mandell partner Curtis Dooling was recently quoted in a Massachusetts Lawyers Weekly article about the recent Appeals Court decision in Nyberg, et al. v. Whetle, et al. that raises questions about the complexity of the current anti-SLAPP legal standard. In Nyberg, the Appeals Court questioned the current Blanchard II legal standard and whether it was making it nearly impossible for litigants to bring abuse of process claims without being subject to anti-SLAPP special motions to dismiss.
Dooling commented on the Nyberg opinion and noted that the current Blanchard II legal test likely allows for dismissal of some cases that are not classic SLAPP cases. Dooling also noted that the alternative suggested by the Court could open the process up to discovery and could undercut the legislature's intent in enacting the anti-SLAPP statute. Read Dooling's comments and the full article here: https://masslawyersweekly.com/2022/09/23/appeals-court-joins-chorus-calling-for-review-of-how-anti-slapp-law-is-working/.
Attorney Curtis Dooling has successfully litigated numerous anti-SLAPP cases and has prevailed at the Appeals Court on anti-SLAPP cases twice in recent years in Dever v. Ward, 92 Mass. App. Ct. 175 (2017) and Dever v. Ward, 96 Mass. App. Ct. 1108 (2019).