9 March 2016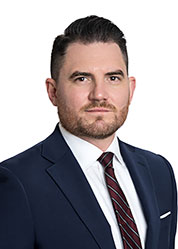 By: Scott M. Zanolli
When one considers the phrase "sealed record," what words or phrases come to mind? Airtight? Impenetrable? While records should remain sealed to an employer who may file a Criminal Offender Record Information (CORI) request as part of a background check on a potential employee, neither word accurately describes the working definition for sealed records under Massachusetts law (M.G.L. Chap. 276, § 100A). Even after a record is officially "sealed," there are certain government agencies that can always access criminal records. For example criminal justice agencies, firearms licensing authorities, and some government agencies that work with children may still obtain all CORI records.
The general rule in Massachusetts is that someone wishing to seal a criminal record can petition the state Commissioner of Probation after a waiting period of five years for a misdemeanor conviction or after a waiting period of ten years for a felony conviction. The clock resets, however, if the petitioner is convicted of another misdemeanor or felony during that waiting period (in Massachusetts or in another state). And the waiting period starts the date the petitioner is found guilty OR completes a period of incarceration – whichever date is later.
Some other twists and turns:
A judge can seal a case before the waiting period runs;
Courts can also seal dismissed cases or cases where the prosecutor dropped the case (nolle prosequi) or cases that ended up with a finding of not guilty;
If a case is continued without a finding (CWOF), the waiting period commences on the date of the CWOF, not the later date set by the court for the final dismissal;
Some charges come with longer waiting periods, such as restraining order violations.
Some misdemeanors are treated as felonies when it comes to the waiting period and carry the ten year waiting period, not the five year standard;
Sex offense convictions carry longer waiting periods before a record can be sealed (if indeed it can be sealed). Any conviction for a sex offense that results in having to register with the Sex Offender Registry is not even eligible for consideration for sealing until 15 years after the conclusion of the case, including release from incarceration and the end of supervision and probation;
And then there are convictions where a record can never be sealed. These are Level 2 and Level 3 sex offenses and certain firearm-related convictions.
Pierce & Mandell attorneys routinely represent employers and employees in matters involving CORI requests, sealed records, and other regulatory issues impacting the employer-employee relationship. Visit us at www.piercemandell.com or contact Scott Zanolli at scott@piercemandell.com.