25 February 2013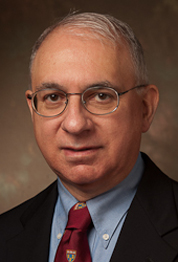 By
Dean P. Nicastro
Massachusetts' new Prescription Monitoring Program (PMP) Law (Chapter 244 of the Acts of 2012) provides that practitioners who prescribe controlled substances (Schedules II-V) will be automatically registered as participants in the state's PMP when they obtain or renew their Massachusetts controlled substance registration. This provision took effect January 1, 2013, and the Massachusetts Department of Public Health (DPH), acting under the PMP Law's mandate, has issued proposed amendments to its existing PMP regulations to implement the automatic participation requirement and associated provisions.

Highlights of these proposed amendments:
Effective January 1, 2013, all practitioners (physicians, dentists, podiatrists) who hold a Massachusetts Controlled Substance Registration (MCSR) are automatically granted authority to "utilize" the PMP
"utilize" is defined as accessing or reviewing a patient's prescription history within the PMP
Practitioners must accept the Terms and Conditions of use of the PMP to complete a MCSR
PMP participants must utilize the PMP prior to seeing a "new patient" – compliance is met by reviewing the most recent 12-month prescription history of the "new patient"
"new patient" means an individual person who has not received any professional services from the participant within the previous 12 months
Attending physicians in a hospital or other inpatient facility are subject to this utilization requirement, but not other participants who provide care in the hospital/facility
Exceptions are carved out for when acute care is required so as not to result in patient harm, and for instances when the PMP is not reasonably possible to be utilized (e.g., technological or electrical failure)
PMP primary account holders may routinely request to delegate up to 2 authorized support staff to utilize the PMP on their behalf – the primary account holder is responsible for all delegate use of the PMP
The proposed regulatory amendments will be up for public hearing before the Public Health Council (PHC) on March 22, 2013. DPH has stated that the goals of the proposed amendments are to: "(1) increase utilization of the PMP in order to provide prescribers and dispensers with additional information that can inform clinical decision making, and (2) better address the morbidity and mortality resulting from prescription drug misuse and abuse by identifying individuals in need of intervention or treatment." Because the proposed amendments will require physicians and other prescribing practitioners to check the PMP database when seeing "new patients," testimony from organized medicine and other interested parties can be expected. A final version of the regulations could be adopted as early as the PHC's April 2013 meeting.

Pierce & Mandell P.C.'s health care lawyers are uniquely qualified to assist medical professionals in understanding, interpreting and complying with the latest PMP regulations. Contact us.