22 January 2018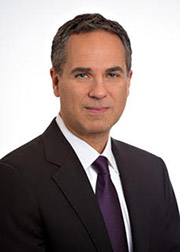 When buyers and seller of dental, medical and other professional practices begin to think about practice sales, associate buy-ins, mergers or other major acquisition events, most of the focus is on the substantive terms. What is the value of the practice? What is being purchased and sold and what is the purchase price? How will the deal be structured and what are the tax consequences? Will there be major conditions involving financing, lease assignments or building or condo acquisition or purchase rights? What about any post-closing seller service commitments and/or restrictive covenants?
All such substantive terms are essential to practice transitions. But what should be given as much thought and consideration is the process of the transaction as well. How will the parties communicate? Who else will be involved and when and how will they be deployed? What are the steps and what is the sequencing of taking those steps?
If any step of the process is missing or rushed it can often lead to unnecessary delays, additional costs and even a break-down of the anticipated transaction.
The most important first step of the process for both buyer and seller is to identify the professionals needed and to line them up as early as possible. Buying or selling a professional practice is a major life cycle event for the solo or small practice owner. It is important to understand where you will need professional help and guidance and seek it out early so that you have advisors who exclusively represent your interests, who have specific experience with health and dental professionals, as the deal is forming to provide insight and guidance.
No transaction is like any other and a variety of different advisors may be needed during the process. Some sellers and buyers need transition consultants/brokers to find the right transaction counterpart. All buyers and sellers, no matter how large or small, need their own legal counsel and CPA/tax and financial advisor who are not conflicted and can give their client independent advice. Lender financed practice and/or real estate acquisitions warrant an early role for bank representatives. Other professionals that can play a crucial role in certain deals include insurance advisors, practice managers and technology experts.
There are different phases to every transaction but almost all practice transitions have three major phases: establishing the essential terms; drafting and negotiating binding legal documents; and, consummating the transaction or "closing".
During the initial phase of establishing the essential terms, it is highly productive to first work on a simple initial written description of the material terms. This type of document can be called an offer letter, a memorandum of understanding or "MOU", a letter of intent or "LOI" or term sheet, among other names. They are all basically the same thing: a short but comprehensive written recitation of the essential terms of the transaction. Having such a preliminary term document is very helpful and desirable. But, having your advisors in place at the start of the preliminary negotiations is vital, as these documents can be non-binding, binding or even both at the same time. It all depends on the language used in the document. Such a critical part of the transaction should not be pursued, and such a document should not be signed, without prior legal and financial/tax review. Buyers and sellers who wait until it is time to work on the actual legal agreements to retain their advisors often find out some important material terms were not addressed effectively leading to regrettable consequences.
After the initial negotiations lead to a preliminary transaction written summary, the parties will generally set forth a scheduled time frame to complete due diligence, negotiate and enter into formal binding legal agreements, satisfy closing conditions and close the transaction.
Due diligence involves the investigation and review of the financial, regulatory and liability facts of the other party. Financial review can begin even before the initial term sheet is created. Prior to any disclosure of financial and proprietary information to the other party it is customary and advisable to enter into a confidentiality or non-disclosure agreement, to protect the disclosing party and its information from improper re-disclosure and often to keep the existence of the negotiations themselves confidential. Many confidentiality agreements or "NDAs" are presented with hidden binding clauses, such as a "no shop" clause that prohibits a seller from talking to other parties about a practice sale, or a clause that may prematurely bind a buyer to a purchase. So legal review of any NDA or confidentiality agreement for all parties is very important.
Ultimately, every transaction will require binding agreements between buyer and seller setting out all of the terms and conditions of the transaction. Depending upon the nature of the sale these may include purchase agreements for assets, equity, goodwill and real estate. The main purchase agreements (often referred to as the "P&S") should cover all aspects of the transaction: how the purchase price is to be allocated, if it is an asset or stock/equity purchase, what happens to names and phone numbers, the conditions of closing, including financing, and office leases, post-closing covenants, such as employment and non-compete of the seller, patient letters and practice management.
The P & S will generally include many other vital and binding agreements that will be negotiated at the same time as the P & S but will not be executed and become effective until the closing date. These can include, documents of transfer, patient record custody agreements, restrictive covenant agreements, assumption of leases and contracts, and new partnership agreements if there will be two or more owners going forward.
The final phase -- from execution of the binding purchase agreements to the closing -- will involve satisfaction of closing conditions, often involving third parties (e.g. lenders for financing; landlords for new or assigned leases; payers for credentialing; government agencies for regulatory approval in sales involving licensed facilities; and creditors for payoffs and release of liens).
Needless to say planning for the process of a practice transaction is as important as the substantive terms.
For assistance with the sale or purchase of professional practices, including dental and medical practices, William Mandell, Esq. can be contacted at bill@piercemandell.com, or 617-720-2444.