30 April 2015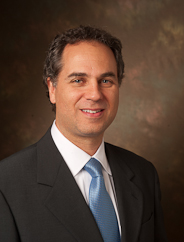 By William Mandell, Esq. and Karen Rabinovici, Esq.
The Medicare Access and CHIP Reauthorization Act of 2015 ("MACRA") -- passed this month in an unusual bipartisan effort -- permanently repealed the Medicare Part B Sustained Growth Rate formula that would have resulted in a 21.2% cut to physician reimbursement scheduled to take effect on April 1, 2015. It also notably establishes a new Medicare Part B performance driven payment system.
Under MACRA – which became effective on April 1, 2015 -- the Medicare Part B payment system for physicians has undergone perhaps its most dramatic change since the enactment of Medicare in 1965 or certainly since the adoption of the RBRVS fee system. MACRA gradually increases Medicare Part B rates over the next 4 ½ years and will then reward or penalize physicians financially based on measures of their performance. During this initial 4 ½ year period, Medicare participating doctors will receive a 0.5% increase each year as Medicare transitions away from a primarily fee-for-service system to one designed to reward physicians based on the quality of the care that they provide. The first increase takes effect on July 1, 2015,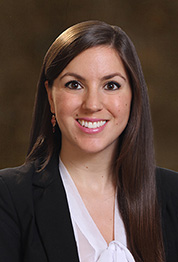 followed by annual 0.5% increases going into effect each January 1 through 2018. From January 2020 through 2025, there are no increases to rates but physician will be subject to performance based adjustments. For 2026 and beyond, physicians who are participating in alternative payments systems will be eligible for an annual update of 0.75% with all others receiving a 0.25% increase.
Between this year and 2018 the Physician Quality Reporting System, Meaningful Use, and the Value-Based Payment Modifier programs continue in their current form. Beginning in 2019, these program will end and elements of each will be included in a new Merit-based Incentive Payment System.
The MIPS Medicare Part B reimbursement system goes into effect in 2019 and is intended to move physician and other professional Part B reimbursement from a fee-for-service to a quality and performance driven system. Under MIPS physicians, and other practitioners such as physician assistants, nurse practitioners, clinical nurse specialists and certified registered nurse anesthetists, participating in the Medicare program will be evaluated via a composite score based on four factors: quality, resource use, meaningful use, and clinical practice improvement activities. Each doctor's composite score will result in positive or negative adjustments to Medicare reimbursement based on the doctor's performance on these factors. Physicians may receive a bonus or be assessed a penalty that will be calculated using a sliding scale based on whether the doctor is above or below performance thresholds.
MACRA requires the United States Department of Health and Human Services to establish an annual list of quality measures from which doctors and other MIPS-eligible professionals may choose for purposes of assessing the quality factor. HHS is also required to establish MIPS performance standards that consider historical performance, improvement and the opportunity for continued improvement.
Under MACRA there is a provision that prohibits plaintiffs from using a physician's performance on federal quality measures, including MIPS as well as the remainder of the Meaningful Use, Physician Quality Reporting System and Value-Based Payment Modifier programs, as the sole basis to prove negligence in a medical malpractice lawsuit.
Before the passage of MACRA the medical community was very concerned about the use of quality metrics as evidence by plaintiffs as a basis to assert that a doctor committed negligence. Now medical malpractice plaintiffs may not assert a negligence claim against a doctor on the sole basis that he or she did not earn an incentive or was penalized under any federal health care guideline or standard, used in the MU, PQRS, VBPM or MIPS programs. Furthermore, the fact that a physician did not render a service covered under the Affordable Care Act may not be the sole fact to assert that a physician breached his or her duty of care to a patient.
The MACRA liability protections, however, do not totally prevent the introduction of these facts into evidence in a medical malpractice case. And, it certainly does not go as far as legislation that has been sought by many medical associations that would have provided immunity from liability and other civil suit protections for doctors who are sued and can prove they followed any evidence-based clinical guidelines.
MACRA provides $100 million in funding -- $20,000,000 for each of the fiscal years 2016 through 2020 -- to underwrite technical support to small medical practices with 15 or fewer professionals that desire to participate in the new alternative payment models. HHS is to work with quality improvement organizations and other regional entities certified by the federal government to provide guidance to such small practices on how to prepare for and transition to quality driven reimbursement, with priority given to rural practices, locations with provider shortages, and medically underserved areas.
In order to devise alternative payment models, develop measures to judge the quality of care provided, and determine how physicians will be rewarded or penalized based on their performance, MACRA mandates the establishment of a 11 person technical advisory committee This committee is charged with reviewing and recommending physician-developed alternative payment models based on criteria developed through an open comment process. Not later than July 2016, HHS is required to submit to Congress a study on the feasibility of integrating alternative payment models in the Medicare Advantage payment system.
MACRA also establishes Medicare payment for chronic care management when performed by a physician, physician assistant, nurse practitioner, clinical nurse specialist, or certified nurse midwife.
Alternatively, physicians who choose to participate in ongoing and future new payment models such as accountable care organizations (ACOs), patient-centered medical homes, and initiatives under Medicaid waivers can receive annual bonuses of 5 percent for services in 2019-2024 and not be subject to MIPS requirements.
As with any major federal health reform legislation many more details will be forthcoming in agency rules and other implementation actions required under the law. So while much has yet to be seen, what is clear is that all medical practices and other Part B providers must begin to prepare now for adapting to a substantially overhauled Medicare reimbursement system where performance measures will drive payments and the infrastructure needed to capture and utilize performance data effectively will be essential to maximizing revenues and fulfilling patient expectations and payer requirements.
If you would like more information about any part of MACRA, please do not hesitate to contact us.
William Mandell is a shareholder and health law practice leader, and Karen Rabinovici is an associate, at Pierce & Mandell, P.C, of Boston.