18 February 2013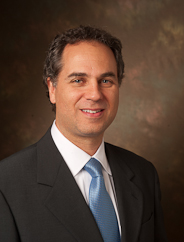 by
William M. Mandell
The Centers for Medicare and Medicaid Services ("CMS") released its final Sunshine Rule on February 1. This Rule implements the federal open transparency system, passed as part of Affordable Care Act that requires manufacturers of drugs, devices, biological, and medical supplies covered by Medicare, Medicaid, or the Children's Health Insurance Program to report payments or other transfers of value made to physicians, dentists, podiatrists, optometrists, chiropractors, and teaching hospitals. CMS will post the reported data on a new federal public website which will "go live" by September, 2014 implementing the mandatory national reporting system intended to expand the transparency of industry relations with medicine.

Some highlights of the final Sunshine Rules include:

New Deadlines

Data collection will start on August 1, 2013 CMS said, noting that manufacturers will report the data for August through December of 2013 to CMS by March 31, 2014 and CMS will release the data on a public website by September 30, 2014. CMS is developing an electronic system to facilitate the reporting process.

Companies required to Collect Data and Report

The term "applicable manufacturer" has been defined quite broadly to include not only a company that manufactures drugs, devices, or biological or medical supply, but also companies that license the technology and distribute items. CMS, however, excluded pharmacies, in-house labs and manufacturers of raw materials or components from the Sunshine data collection and reporting requirements.

Content of Reports

Each report must disclose the form and nature of each payment by category, such as "food and beverage", "speaking" or "research".

Opportunity to Correct

Reporting companies and reported physician, practitioner and teaching hospital recipients will be able to review and correct the data provided in any reporting period during a specified 45 day period before it is posted on-line.

Exemption for CME Sponsorship Reporting

Support payments made by companies for CME programs and speakers are not subject to Sunshine reporting if certain requirements are meet, including proper program accreditation and the absence of company influence on content and speaker selection.

Research

The final rule simplified the scope of reporting of research payment over a broad range of pre-clinical and FDA phase research. As allowed under the ACA, publication of reported research payments related to new products are delayed for the sooner of four years or the FDA approval date. Payments for research on new applications of existing products may not be subject to delayed publication.

Preemption Of Existing State Laws

CMS is instructing drug and device companies subject to Sunshine reporting to continue to report under State or local disclosure laws "until the requirements under the Federal rule take effect." This would appear to mean that companies can stop collecting data after July 31, 2013 that is now required to be collected and reported under the Massachusetts Pharmaceutical and Medical Device Manufacturer Code of Conduct. The Massachusetts Department of Public Health regulations governing the Massachusetts reporting requirements were amended last November to address federal preemption and state that no company is required to disclose information to Mass DPH that has already been disclosed to CMS pursuant to Sunshine reporting and that is then provided by CMS to DPH in annual reports. But, companies would presumably still need to file final Massachusetts reports to DPH for all pre-August 2013 data collected by the June 1, 2014 Massachusetts reporting deadline. More guidance from Massachusetts DPH will hopefully be forth coming on this issue.

As expected, Sunshine preemption does not prohibit DPH, under the Massachusetts reporting law, from continuing to require reporting of information regarding payments or other transfers of value that are not required under the Sunshine Rule.

Violation and Compliance

Companies that fail to collect and report required data to CMS on payments to physicians and teaching hospitals can be fined up to $150,000 annually in civil penalties. Knowing failure to report can result in fines of up to $1 million annually, and the federal enforcement agencies (CMS and the HHS OIG) "reserve the right to audit, evaluate or inspect applicable manufacturers for their compliance with the reporting requirements." Companies must maintain records for five years from the date of payment.

Future Trends for Massachusetts Physicians

Overall, the relaxation under Massachusetts law on meals in locations other than hospitals and medical offices, and the recent CMS implementation of broader Sunshine Act federal reporting on financial interactions with physicians and teaching hospitals, does bring the Massachusetts regulatory scheme on relationships with industry more in line with those applicable to physicians from other states. However, one thing is certain for all physicians across the U.S. –interactions with drug and device companies will become part of a comprehensive federal searchable on-line data base accessible by the public, including patients, journalists and enforcement agencies.

The health care legal team at Pierce & Mandell is ready to assist doctors, hospitals, and drug and device companies to better understand and comply with the new requirements.