27 May 2015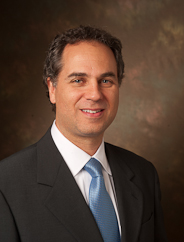 One of the great pleasures we have as health lawyers is the opportunity to work with caring and innovative professionals who are constantly striving to re-engineer and improve our system of health care delivery for their patients.
One such new innovation taking root here in Massachusetts, and growing around the country, is direct primary care (DPC), a new model of primary care that offers affordable access to primary physicians.
DPC is rendered by primary care physicians who have opted to withdraw from all government programs and health insurance plans and alternatively charge a set amount for a defined scope of services, including both standard preventive and diagnostic services generally covered by health insurance, as well as additional personalized features associated with concierge type practices. Unlike concierge medicine, however, part of the established fee covers medically necessary services.
Patients who sign up with a DPC primary care physician will pay out of pocket, but it may well become a bargain if they are enrolled in an increasingly prevalent high-deductible health insurance plan.
A Boston public radio station, WBUR, just did a story focused on DPC in Massachusetts and interviewed our client, Jeff Gold, M.D. Dr. Gold shared his experiences so far as one of the first DPC practices operating in Massachusetts. The story can be found at http://commonhealth.wbur.org/2015/05/direct-primary-care-doctor-availability.
As Dr. Gold states in the story, Massachusetts should permit DPC practices to render services for a fixed fee without requiring regulation as a form of insurance. DPC is recognized under the federal Affordable Care Act as one of many options that should be available to consumers looking to secure more affordable access to health care. If DPC encourages medical students to choose internal and family medicine as their specialties and encourages 50 and 60 something primary care physicians to remain in active practice longer, it could actually help solve - and not exacerbate -- the current national primary care physician shortage.
Dr. Gold is a pioneer in a rapidly changing health care market, but he will hardly be the last physician who looked at the current system and decided he could do better for his patients while realizing his own aspirations of spending more time with patients and less time on insurance claims, pre-approvals and other paperwork.
William M. Mandell is the leader of Pierce & Mandell's health law practice and can be reached at 617-720-2444 or bill@piercemandell.com.