1 May 2013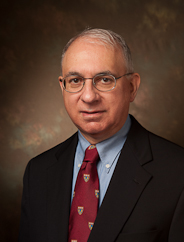 By
Dean P. Nicastro
Last month, the Centers for Medicare & Medicaid Services (CMS) and the Office of Inspector General of the U.S. Department of Health and Human Services (OIG) proposed similar amendments to the Stark exception and to the Anti-Kickback safe harbor for the donation of electronic health records (EHR). The current rules permit hospitals, group practices and other entities to donate technology-related items and services to physicians, to be used to create, maintain, transmit or receive EHR. Highlights of the proposed changes:
Eliminate the requirement that EHR must include an electronic prescribing component or interface ability
Change the procedure for deeming EHR software "interoperable," so as to follow the current certification process employed by the Office of National Coordinator for Health Information Technology (ONC); and eliminate the 12-month prior timeframe for certification
Postpone the EHR sunset from December 31, 2013 to December 31, 2016
The two agencies believe that "sufficient alternative policy drivers" exist to advance electronic prescribing, and that the ONC certification program (which certifies to any edition of EHR certification criteria that is identified in the regulatory definition applicable at time of donation) is consistent with the objective of ensuring that EHR products are certified to the current standard of interoperability when they are donated. In addition, the sunset extension is thought needed in order to help achieve more widespread adoption of EHR in the healthcare industry (the December 31, 2016 date corresponds with the closing timetable for Medicare/Medicaid EHR incentive programs; the agencies even suggest an extension to December 31, 2021).

The agencies have invited comment on the proposed amendments through June 10, 2013. Also, they seek comment on whether to limit the class of permitted donors, so as to exclude certain ancillary suppliers, such as lab companies, durable medical equipment suppliers and independent home health agencies, and on other suggestions for preventing "data and referral lock-in" and for encouraging the free exchange of data.

The proposed changes are contained in the April 10, 2013 Federal Register. Please contact the health law professionals at Pierce & Mandell for additional information on this subject.