6 February 2013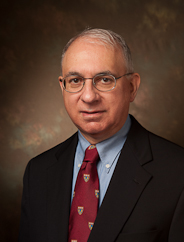 By
Dean P. Nicastro
Massachusetts health care providers (including hospitals, clinics, nursing homes, physicians, dentists, podiatrists, chiropractors, nurses, etc.) are now subject to the benefits and challenges of a new health care law impacting the arena of medical mistakes. Section 79L of Massachusetts General Laws Chapter 233, which took effect November 4, 2012, the so-called "Disclosure and Apology Law," protects a health care provider's real-time statements expressing apology, sympathy, mistake or error ("apology," for short) from being admissible as evidence against the provider in a medical malpractice case or in an administrative proceeding (for example, a medical board disciplinary proceeding). Specifically, when the statement relates to an "unanticipated" medical outcome and when a provider communicates it to a patient or to the patient's relative or representative, the law sets forth the general rule that the "apology" is not admissible.

However, the law makes exception for apology statements when the health care provider (or his/her defense expert witness) "makes a contradictory or inconsistent statement as to material facts or opinions," when questioned under oath during the litigation. In this case, the apology is admissible in evidence for all purposes. Because this exception is not defined, plaintiffs and defendants may take to arguing over whether a particular subsequent statement made during testimony by the provider, or by the provider's expert witness, is in fact inconsistent or contradictory to the original statement of apology.

The new apology law also imposes upon providers an obligation to "fully inform the patient and, when appropriate, the patient's family," about an unanticipated outcome "with significant medical complication resulting from the provider's mistake." Because the term "significant medical complication" is not defined, questions of interpretation may arise, for purposes of determining just when the obligation to inform (disclose) applies in a given situation.

The Massachusetts Medical Society sponsored the enactment of the Disclosure and Apology Law. It is meant to be an innovative way to promote transparency, reduce litigation, and lower the costs of the health care system. Future judicial interpretation will aid in understanding the full scope of its benefits. Providers, in the meantime, will want to proceed carefully, and may wish to consult expert assistance, in proceeding under this statute.

For more information on health care law, contact Pierce and Mandell, P.C.