9 January 2013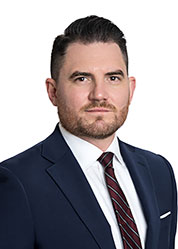 By
Scott M. Zanolli
Highly compensated executives are routinely required to sign non-compete agreements as a condition of their employment. It is well-accepted that employers have a legitimate interest in protecting their investment in their employees, and courts are often called upon to balance such concerns against an employee's right to make a living in his or her chosen field.

So, are non-compete agreements enforceable? It depends. Massachusetts appellate courts have extensively addressed the enforceability of employee non-compete agreements and have articulated a variety of factors that will be considered in determining the enforceability of a specific agreement.

First, it's essential to understand the employer's purpose in having an employee sign a non-compete agreement. What interest is actually being protected? Non-compete agreements often address issues such as non-disclosure of an employer's confidential information, non-solicitation of an employer's employees and clients, and non-competition with the employer. But courts will often require proof that an agreement's particular, restrictive language is reasonably related to the protection of an employer's legitimate business interest.

When considering the enforceability of a covenant not to compete, both employer and employee must consider the reasonableness of its time and geographic restrictions, and whether the terms are reasonably tailored to protect the legitimate business interests of the employer. Most judges disfavor non-compete agreements and will be quick to reject overly broad or unduly restrictive provisions, however, in certain circumstances, carefully crafted agreements will be enforced.

If you are in a situation where a non-compete agreement may affect your present or future employment, or are an employer seeking guidance on what type of non-compete provisions will pass judicial scrutiny, please contact Pierce & Mandell's business and employment lawyers for assistance.