15 March 2021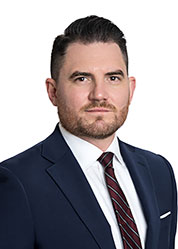 By: Scott M. Zanolli, Esq.
With COVID-19 infections rates decreasing and the number of vaccinations increasing, many employers are beginning to recall employees back to office spaces or putting plans in place to do so. This will leave many employers wondering: what can be done if employees refuse to return to the office out of fear of the virus? Can they be disciplined? Terminated?
Understandably, some employees may be genuinely concerned about contracting COVID-19 and may express apprehension about physically returning to the workplace. However, fear of the virus alone is not likely to be a legally viable reason for refusing to return to work, and could leave employees open to discipline or termination.
Employers should not proceed without caution when determining whether to take action against employees refusing to return to work and should consider all of the reasons an employee may make such a refusal. For example, does the employee have a medical condition which leaves them especially susceptible to contracting COVID-19 or developing severe illness if they were to contract the virus?
In that instance, employers may be obligated to provide some measure of accommodation to avoid violating an employee's rights under the Americans with Disabilities Act (ADA) or Massachusetts's laws prohibiting disability discrimination in the workplace. Employers may subject themselves to liability, including multiple damages, punitive damages, and attorneys' fees, if they improperly refuse an employee's legitimate request for accommodation for their disability. Terminating an employee after denying such a request may also open an employer up to a retaliation claim.
Employers should also consider whether an employee's unease with a return to work is caused by concern over the policies, procedures, and practices implemented by the employer to mitigate risk for spread of the virus in the workplace. If this is the case, and an employee has notified an employer of these concerns, any adverse action against the employee could again subject an employer to a retaliation claim.
Employers should have policies in place to address employee concerns about workplace safety, and also strategies to deal with difficult employee situations as they arise. Experienced legal advice is essential in guiding employers through the ever evolving regulatory landscape.
Pierce & Mandell's experienced employment attorneys can answer questions regarding business operations, and advise employers regarding their rights and obligations with respect to their workforce.
Please contact Scott M. Zanolli at 617-720-2444 or at scott@piercemandell.com.