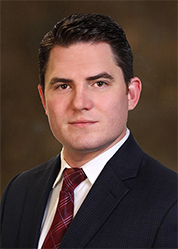 By: Scott M. Zanolli
Pierce & Mandell, P.C. recently obtained a dismissal of a Massachusetts federal court trademark infringement case filed against Pierce & Mandell's out-of-state client. The complaint alleged that CableSouth of Tennessee used plaintiff Media3 Technologies' trademark on its website in violation of federal, state, and common-law. CableSouth, a cable and internet provider operating in a limited number of southern states, maintained a website viewable to the public at large that included the alleged use of Media3's protected mark. However, CableSouth's website was limited in its interactive capacity, the company did not target Massachusetts customers in any fashion, and CableSouth generally lacked any contact with the Commonwealth of Massachusetts.
Attorneys Robert Pierce, Thomas Kenney, and Scott Zanolli argued that because the website did not target Massachusetts customers, the United States District Court for the District of Massachusetts lacked personal jurisdiction over CableSouth. The Court agreed with the argument and dismissed the case. In its opinion, the Court stated that the operation of a website located outside of the state and viewable by residents of every state is, by itself, insufficient to evidence the contact with Massachusetts necessary to subject the operator of the site to personal jurisdiction here.