9 April 2015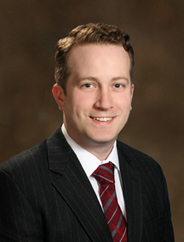 By: Curtis B. Dooling
On April 8th, the Massachusetts Department of Public Health ("DPH") announced extensive changes to the Medical Marijuana Dispensary Program, according to The Boston Globe and other media accounts. The changes, announced by DPH Commissioner Dr. Monica Bharel, follow what she described as a "top to bottom" review of an application process that has been plagued with difficulties since the program was authorized in 2012. DPH's revisions shift the focus of the application process from its current form, which has followed a competitive procurement model, to a licensure based analysis similar to other health care facilities. The revised application process will launch on May 15, 2015 and will process applications on a rolling basis.
The application review will focus on security issues and the background of those involved in the proposed dispensary. Dr. Bharel noted that this shift will result in a more efficient, straightforward application process which DPH will strive to make more transparent.
Starting immediately, DPH will post and update the status of dispensaries in the approval and development pipeline and the number of registered and certified patients on its website. Those applicants with pending applications will not need to reapply. DPH will clarify the process to resubmit applications that were previously rejected.
In light of the fact that marijuana is legal in four states and the District of Columbia, Public Health Council member Harold Cox addressed ongoing legalization efforts and suggested that DPH should be proactive in understanding what is happening in the states with legalized marijuana and how potential legalization would affect Massachusetts's program.
Further complicating the DPH effort to rehabilitate the licensing process is a growing movement to legalize marijuana in Massachusetts, either through legislation or a ballot referendum in 2016. Legislation has been filed to legalize marijuana and to regulate it in the same fashion as alcohol. The legalization effort has been gaining ground since last year, although many public officials have publicly opposed legalization.
The implementation of medical marijuana accessibility in Massachusetts is likely to have a broad impact on a variety of businesses involved in healthcare, real estate and administrative licensing. Attorneys at Pierce & Mandell follow this shifting landscape assiduously, and are poised to assist any of our clients with questions regarding business opportunities or legal obligations arising out of the implementation of and access to medical marijuana in Massachusetts.
The DPH press release is available here.