6 March 2015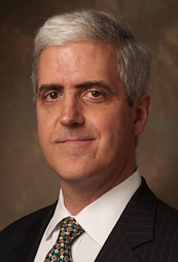 By Thomas E. Kenney
Enjoying a rather modest return to the spotlight after spending years in the "where are they now" category, aging pop/soul duo Daryl Hall and John Oates is back to doing what famous people do – suing others. On Wednesday, Hall and Oates' partnership, Whole Oats Enterprises, sued a Brooklyn based company, Early Bird Foods & Co., LLC, for trademark infringement based on Early Bird's use of the name "Haulin' Oats" in connection with the sale of granola.
While at first blush the lawsuit appears to be another example of a celebrity's over-inflated ego getting the best of sound legal reasoning – similar to Chubby Checker's preposterous lawsuit against HP and Palm over the "Chubby Checker" anatomical measuring app. – there is a twist (no pun intended) to the Hall and Oates lawsuit that may add some teeth to the case.
Another party, a woman in Tennessee named Tracey S. Levine, has been using the mark "Haulin' Oats" since 2012 in connection with the sale and delivery of oatmeal. Ms. Levine was granted a U.S. Trademark registration for the mark in June of 2013. In February of 2015, after Early Bird declined Whole Oats' demand that it cease use of the "Haulin'Oats" name, Whole Oats wisely entered into an agreement with Ms. Levine by which Ms. Levine assigned her "Haulin' Oats" trademark to Whole Oats, and agreed to pay a royalty to Whole Oats for her continued sale of oatmeal under that mark. It is not clear whether this arrangement has made Ms. Levine a "Rich Girl."
Thus, while Whole Oats' assertion that Early Bird's use of "Haulin' Oats" in connection with the sale of granola infringes the DARYL HALL JOHN OATES and HALL & OATES trademarks is spurious at best, Whole Oats does have what appears to be a viable claim that Early Bird is infringing the "Haulin' Oats" trademark for oatmeal – now owned by Whole Oats. Assuming the assignment is valid, Whole Oats has a legitimate shot at prevailing in this litigation on that basis.
The moral of this story? Fame fades, but trademark rights don't have to. The lawyers at Pierce & Mandell have many years of experience protecting and enforcing trademark rights, and have the skills necessary to help you develop a strategy for maximizing the value of your brand.