Probate and Fiduciary Litigation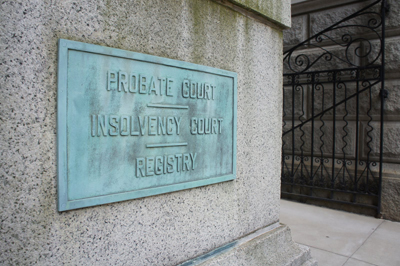 We regularly represent individual and fiduciaries, including trustees, executors, guardians, health care providers, beneficiaries and charitable organizations, in a broad variety of probate and equitable matters. These include:
Will contests
Contested accountings
Trust interpretation
Declaratory judgment actions
Trust reformation/modification actions
Petitions for instruction
Petitions to partition
Petitions for civil commitments
Guardianship and conservatorship petitions
Representative Matters:
We obtained summary judgment in favor of a personal representative in an action to quiet title (Suffolk Probate Court) when the decedent's interest in real property flowed not from specific bequest language, but rather due to the complete omission of any reference to the real property in a will. As a result, the Court concluded that the decedent's title vested by operation of the intestacy statute, granted our request for declaratory judgment, and dismissed the opposition's counterclaim.
We successfully represented a trustee and executrix accused of undue influence, financial misfeasance and inaccurate accounting (Norfolk Probate Court), and obtained summary judgment in her favor.
We successfully represented a beneficiary of the estate and trust of a famous Boston restaurateur in an equitable action (Suffolk Probate Court) alleging fraud and undue influence in connection with a purported compromise agreement. After months of intensive litigation, we negotiated very favorable settlement terms on behalf of our client.
We successfully represented beneficiaries of a family trust in suit (Middlesex Probate Court) alleging breach of fiduciary duty, incompetency of trust settlor and undue influence. The case settled after six days of trial and included an award of legal fees to our clients.
We successfully represented heirs-at-law in a will contest alleging undue influence and duress. After extensive discovery, the case settled short of trial. The Estate was valued at several million dollars, and included an original Monet painting.
We represent numerous area hospitals and medical centers, on a daily basis, in guardianship and civil commitment proceedings throughout eastern and central Massachusetts. These proceedings include civil commitments related to competency or addiction, informed consent, use and disclosure of health information, and the treatment of incompetent persons or patients who are minors.
Our Probate and Fiduciary Attorneys:
Robert L. Kirby, Jr.
Michael C. Fee
Thomas E. Kenney
Dennis Lindgren
Scott M. Zanolli