Business Litigation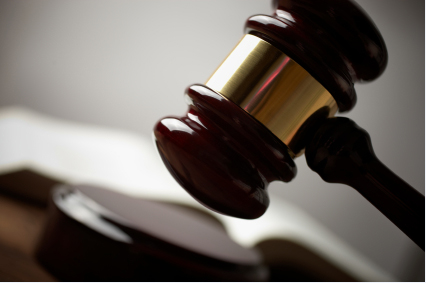 Our business litigation clients include individuals, partnerships, limited liability entities, trusts, publicly held corporations, close corporations, and joint ventures.

We are experienced in nearly every type of commercial litigation, including breach of contract, breach of fiduciary duty, business torts, unfair and deceptive trade practices, trade secrets and non-competition agreements, shareholder disputes, corporate freeze-outs, franchise conflicts, and other commercial disputes. We have also represented numerous small and large family-owned companies in disputes over the control and/or operation of the business.

We are, at our core, trial lawyers. We know that in order to prevail in any dispute, you must be ready to take the matter to a jury. This philosophy informs our approach to litigation, and we routinely handle all types of business disputes involving:
Appeals
Business Torts
Commercial Disputes
Condominiums
Contracts
Construction
Collection Actions
Consumer Protection
Employment
Leasing
Land Use
Municipalities
Probate
Zoning
Representative Matters:
We successfully represented a plaintiff in breach of contract action arising out of a stock purchase agreement. After a four day trial in the United States District Court for the District of New Hampshire, plaintiff was awarded more than $10 million.
We successfully represented a famous local brewer in a case arising out of Miller Brewing Co.'s purported termination of contract agreement. After five-day arbitration we obtained an award compelling Miller to continue to specifically perform under the agreement for five-year period.
We represented a withdrawing member of a national leasing company. After a five-day arbitration, we obtained an award compelling the company to pay our client in excess of $3 million for her membership interest.
We successfully represented one of eight former employees of TAP Pharmaceuticals indicted for alleged violations of federal anti-kickback act. The jury returned verdict of not guilty in favor of all defendants, including our client, after three-month trial before Judge Woodlock in the United States District Court for the District of Massachusetts.
We successfully represented plaintiff, who was severely injured in bus crash, in a negligence action against bus company. The case settled after seven days of trial (Middlesex Superior Court) for nearly 4 million.
We successfully represented an international parcel delivery service in action alleging breach of real estate development agreement. Plaintiff sought more than $13 million in damages. After five-day trial (Middlesex County), the jury returned a verdict in favor of our client.
We successfully represented a well known local dairy in false advertising litigation against H.P. Hood in the United States District Court for the District of Massachusetts. After hearing, the Court (Tauro, J.) entered a preliminary injunction enjoining Hood's television advertisements.
We defended a major local university in a nuisance action brought by abutting land owners seeking to enjoin football game day parking. The Superior Court denied plaintiffs' request for preliminary injunction and, after trial, entered judgment in our client's favor on nuisance claim.
We successfully defended an international software company in a trademark infringement action in the United States District Court for the District of Massachusetts seeking to enjoin use of a Labrador retriever in advertisements. The Court denied plaintiff's requests for injunctive relief.
We recently represented a plaintiff in a shareholder freeze-out action in the Business Litigation Session of Suffolk Superior Court. The case was tried for six days and the court issued a substantial judgment in favor of our client. Prior to trial, our client had been offered nothing in settlement.
We routinely represent plaintiffs in trademark and copyright cases in Federal Court and obtain injunctive relief against infringement of our clients' trademarks or copyrights. In addition, our lawyers have successfully defended clients in cases in which injunctive relief was sought for violation of plaintiff's intellectual property rights.
We defended a state governmental entity against a claim brought by a worker who was severely burned when steam escaped from an underground pipe. After a four week trial the jury returned a defense verdict in favor of our client.
We represented a proposed adult entertainment establishment that sought an entertainment license from a local municipality. After the Town denied the license, we filed a lawsuit for violation of the plaintiff's civil rights. After a trial that lasted nearly three weeks, the jury returned a verdict in favor of the plaintiff and substantial monetary damages. In addition, the court issued an injunction requiring issuance of the desired entertainment license.
We have tried to favorable verdicts numerous cases on behalf of individuals for disability benefits, both under ERISA and in connection with individual disability policies.
We have represented clients and insurers in defending numerous defect and subrogation actions.
We successfully represented a foreign company in an action to enforce multimillion dollar arbitral award against a large local defense contractor.
We have represented national chain restaurants in a variety of DRAM shop/liquor liability and license violation actions.
Our Business Litigation Attorneys:
Robert R. Pierce
Robert L. Kirby, Jr.
Michael C. Fee
Thomas E. Kenney
Dennis M. Lindgren
Curtis B. Dooling
Mollie R. Sullivan
Scott M. Zanolli