1 August 2017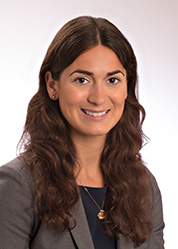 By Hannah S. Spinelli
In a historic move, on May 10, 2017 The Women's Golf Association of Massachusetts, Inc. ("WGAM") and Massachusetts Golf Association, Inc. ("MGA") signed a merger agreement turning the two non-profit organizations into one golf association effective January 1, 2018. The interests of both groups will be united and efforts combined to promote the game to all members, male or female. The merged organization will retain the "MGA" name.
Pierce & Mandell, P.C., led by Bob Pierce, Bill Mandell, and Hannah Schindler Spinelli, represented WGAM in the merger and worked to ensure that WGAM's mission and events (both competitive tournaments and instructional clinics) would be maintained for women within the newly merged MGA. In the official merger announcement, Cathleen Beach, WGAM's Executive Director, championed the news, stating, "[t]his is an important moment for golf in Massachusetts. Together we will be stronger, more efficient and will reach even more golfers across the state."
Merger of the two organizations creates an opportunity to maximize resources available to all Massachusetts golfers. MGA President Tom Bagley stated in the merger announcement: "After years of collaborating informally, it became clear to both Associations that we could better utilize all our resources – staff, volunteers and finances – if we work together." As Tom further indicated, the goal moving forward will be for the merged association to serve all golfers in the Commonwealth. In other prior public remarks, the MGA's Executive Director, Jesse Menachem, added, "[t]he MGA will greatly benefit from having women even more active in all facets of the organization." On behalf of WGAM, President Leslie Logan stated, "We are confident that women's golf in Massachusetts will thrive under the new structure. Our membership, championships, events and scholarship programs will be better served by our two organizations coming together."
By way of background, the MGA came into existence in 1903 and, throughout its time, has grown to include over 360 member clubs, annually sponsors 12 championships, and currently has more than 87,000 member golfers, growing into one of the larger golf associations in the country. MGA's primary focus has been promoting the game to its member clubs, its individual members, and the general golfing public in the Commonwealth, as well as encouraging the growth of amateur golf.
The Women's Golf Association of Boston was formed in 1900, before changing its name to WGAM in 1929, with the goal of fostering and promoting interest in women's golf, and that it did: WGAM currently organizes 24 competitions throughout the year, offers scholarships for junior female golfers, and encourages women of all ages to participate in the sport.
Effective January 1, 2018, the MGA will preserve the traditions of each separate association and continue to grow through collaborative efforts promoting the game of golf. The two organizations initially announced plans to merge after signing a "Letter of Intent to Merge" on November 7, 2016 and each organization formally approved the merger in April, 2017.
Pierce & Mandell, P.C.'s business and real estate attorneys are skilled in all aspects of mergers and acquisitions, and can guide businesses, large or small, for profit or non, through the process to ensure a smooth and successful transaction.