18 December 2012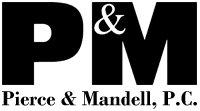 In practice sale documents one thing is certain: precision matters. In a recent case, In re Quincy Medical Center, Inc.1, the Massachusetts Bankruptcy Court rejected a boilerplate provision in an Asset Purchase Agreement ("APA") explicitly denying rights to third party beneficiaries in favor of a more precise, albeit conflicting, provision bestowing benefits upon a third party class.
This case involved the sale of corporate assets by Quincy Medical Center, Inc. ("Quincy Medical Center") to Steward Family Hospital, Inc. ("Steward"), and the issue litigated was whether physician leadership, employed by Quincy Medical Center at the time that the transaction closed, had rights under the APA despite a boilerplate clause specifically denying third party rights. The physicians alleged that they were beneficiaries of the APA and entitled to continued employment with Steward after the closing, or severance pay enumerated under and agreed to in the APA. A provision reflecting an agreement to provide for continued employment for certain other Quincy Medical Center employees was present in the APA and mutually agreed upon by the parties. Steward asserted, however, that the litigating physicians had no rights under the APA and no standing to sue or seek compensation due to the general provision denying third party rights under the agreement.
When negotiating a deal, great amounts of time are invested in fine tuning the term sheet and negotiating the detailed provisions that comprise the APA and various other documents. Once the substance is complete, a "Miscellaneous" section is tacked often constitutes rote afterthought. It usually contains common and customary boilerplate provisions, some of which are critically important, and others not. For example, while gender, number and caption provisions often find their home in the Miscellaneous section, so do provisions governing successors and assigns, limitations on covenants, and exclusion of third party beneficiaries. It is this last provision that was obviated in the In re Quincy Medical Center, Inc., case in light of a more specific, conflicting provision benefiting a third party class.
In what appears to be a matter of first impression in Massachusetts, the Central Division of the United States Bankruptcy Court in Massachusetts held that a more specific clause conferring rights upon a third party beneficiary class trumps a more general clause explicitly excluding rights derived from the contract for third party beneficiaries. In arriving at this conclusion, the court relied upon the well-established tenet of contract interpretation that "the more specific clause prevails over the more general one." In re Quincy, 479 B.R. at 233, citing Lawson v. F.D.I.C., 3 F.3d 11, 17 (1st Cir. 1993); Lembo v. Waters, 1 Mass. App. Ct. 227, 233 (1973).
The provisions in conflict were housed in the APA entered into by Quincy Medical Center and Steward, and included (1) the more specific provision stating that "[U]pon Purchaser's termination of the employment or engagement of any employees or consultants of [Quincy Medical Center] at or following the [c]losing, [Steward] shall be liable to any such persons for severance or retention pay or any other payments otherwise due them as employees or consultants for [Steward][.]"; and (2) a more general provision containing "a standard no-third-party-beneficiaries clause." In re Quincy, 479 B.R. at 232-233.
In reasoning that the more specific provision defeated the general one, the court relied on an Ohio case addressing a similar issue of law and an analogous fact pattern. Specifically, in Lapping v. HM Health Services, Inc., 2005 WL 407588 (Ohio App. 11 Dist. Feb 18, 2005), the court reasoned that a third party physician who maintained privileges with the selling hospital was an intended beneficiary of an APA between the hospital and the purchasing health system. In that APA, the purchaser represented and warranted that physicians with current privileges at the hospital who applied for privileges with the purchaser would be granted the same clinical privileges that they held with seller prior to the closing of the transaction. The Ohio Court reasoned that the parties intended to create third party rights for a certain class of physicians and, consequently, that intent trumped the exclusion of rights for third party beneficiaries.
It is important to note that the APA at issue in Lapping contained critical exception language for the third-party exclusion ("[e]xcept as otherwise expressly provided herein"), which bolstered the court's finding. The In re Quincy Medical Center, Inc., decision equates to an expansion of the holding in Lapping and signals a warning to transacting parties, buyers in particular, to beware of conflicting specific provisions and general boilerplate provisions in transactional documents. Relying on In re Quincy Medical Center, Inc., the courts are likely to hold the more specific provisions prevail over the more general provisions.
1In re Quincy Med. Ctr., Inc., 479 B.R. 229 (Bankr. D. Mass. 2012).