Samuel R. Hoff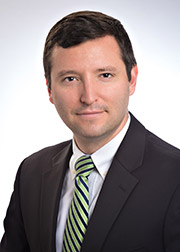 Office: 617-720-2444
Email: shoff@piercemandell.com

Sam is an Associate in the firm's Health Law, Dental Law, and Non-Profit Organizations practice groups. He represents community hospitals, physician clinics, dental practices, ambulatory surgery centers, urgent care centers, nursing homes, and adult day care centers in transactional, regulatory, governance, employment, and payer-dispute matters. From the inception of a deal through closing, Sam manages practice sales and acquisitions, partner buy-ins, and the structuring of management services agreements between provider and non-provider business partners. He advises providers on compliance with Massachusetts DPH, DoN, plan review, clinic licensure, MassHealth, and other state regulations, as well as federal laws including HIPAA and the Anti-Kickback Statute. Sam drafts and reviews employment and professional services contracts, and is able to represent either practice owners or employees/contractors in negotiations. He advises on the development of corporate governance plans including the preparation and revision of bylaws and operating agreements. Sam also represents providers in reimbursement disputes with public and private third-party payers (ranging in amount from tens of thousands to millions of dollars).
Sam assists non-profit organizations with their formation, applications for 501(c)(3) or 501(c)(6) tax exempt-status, registration with state Attorney General's Offices, and requests for fundraising/solicitation licenses. He further advises on regulatory matters including the appropriate use of charitable funds, establishment of executive compensation, promotional language for fundraising campaigns, and dissolution of public charities with remaining charitable assets.
Sam complements his Non-Profit Organizations practice with personal volunteer work. He currently serves as a member of the Board of Directors of Bridgewell, Inc., a 501(c)(3) public charity that provides a range of daily social and human services to over 7,000 Massachusetts residents living with development disability, autism, homelessness, and/or substance abuse. Sam previously worked as the Event Committee Chairman for The Mayflower Foundation, a 501(c)(3) public charity which raised funds in support of disadvantaged Boston children.
Sam is a member of the Boston and Massachusetts Bar Associations. He lives in Needham, Massachusetts, with his wife and daughter and enjoys photography, skiing, sailing, traveling, and Martin Scorsese films.
PRACTICE AREAS
EDUCATION
Colby College, B.A., cum laude
Boston College Law School, J.D.
BAR ADMISSIONS
Courts of the Commonwealth of Massachusetts
Courts of the State of Connecticut
U.S. District Court for the District of Massachusetts