30 April 2014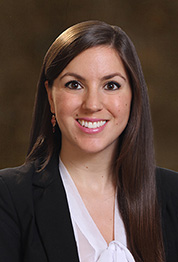 An article by Pierce and Mandell associate Karen Rabinovici recently appeared in the April 2014 edition of Massachusetts Lawyers Journal, a publication of the Massachusetts Bar Association.
Karen's piece details the plight of captive elephants used for entertainment, the abuse and terror they endure, and proposed Senate Bill 1626, which if enacted would prohibit the use of bullhooks in Massachusetts on captive elephants.
The article can be found by clicking here, and scrolling to page 16:
Karen provides the following update to the article:
Sadly, on March 13 the Senate Committee voted to send the bill to "study," effectively killing it. Hopefully the HBO documentary "An Apology to Elephants" will join the ranks of other renowned films such as "The Cove" and "Blackfish," which helped change popular opinion regarding the shameful treatment of animals. This could help pave the way for the bill in the future.
For more information, please contact Karen at karen@piercemandell.com or (617) 720-2444.